For the First Time, Enloe's Asian Student Association Comes to the Stage
After a long year of planning and organizing, Enloe's Asian Student Association has something big to show off: themselves! The Asian American Student Cultural Showcase will debut on Wednesday, January 25th, and Thursday, January 26th in the auditorium, with free admission for all. Wednesday's show will be at 7 PM and is open to all, while Thursday's will be during 4th period and is open to students whose teachers allow them to attend. The show includes a myriad of performances, including Bollywood, K-Pop, and traditional Indian dance, as well as Carnatic singing, violin performances, and even Chinese yo-yo. Two guest speakers from the NC House of Representatives will attend: Ya Liu and Maria Cervania, the first two Asian-American women elected to the NC House. Through the eyes of its president, Eddie Huang, see how Enloe ASA's first performance has finally become a reality.
The ASA Show Started With… BSU?
It all started when Huang watched Enloe's annual Black Student Union performance during his physics class in February of last year.
"I was really inspired by the incredible performances they put on," he said. "I [thought], this is such a great opportunity for the Asian-American community to show what we have to offer to the school as well."
Though an incredibly ambitious endeavor, that did not stop him from trying to make an Asian-American showcase a reality.
"Initially I wanted people from all over WCPSS to come in and perform," he explained, but the ASA board was aware of Huang's occasional overambition, and told him to tame his expectations. So, he began discussing the idea with Mr. Fuss, the advisor to the ASA. 
"He's been an incredible help throughout the entire process," Huang said. "He helped get everything set up with the administration."
The big question Huang has asked himself throughout the planning process is, "How do we have this, as our first performance?" It's a simple question but quickly became complicated, especially for someone new to organizing an event. Despite many obstacles, he's learned a lot about how to organize more efficiently, and is thankful for the help he's received from other ASA members in running things like club meetings and, particularly, managing the social media. 
"[It] is not something I'm very good at," he said. 
The show has come a long way from that initial idea, however, and Huang remains optimistic about the ASA's first performance.
The ASA Show Has Developed a Distinct Identity
The ASA show represents 3 Asian countries: China, Korea, and India. 
"Going forward, I would like to expand possibly to Japan, Thailand, maybe the Pacific Islands," Huang said.
This, however, depends on next year's leadership and who is willing to perform. Despite getting his inspiration from BSU, Huang believes it is healthy to cut the line at comparing their performances. While they certainly hold similarities, the ASA show has evolved into something very unique, providing a space to showcase a variety of performances that wouldn't otherwise have a place in an Enloe show. 
"When you think about what Enloe has done in the past, I can't find a place where you could slot in Chinese Yo-yo," he said. "We find these people, and try to give them an opportunity to perform here." 
Huang is proud that they have been able to get so far and adds that he has enjoyed learning about many different Asian traditions and talents throughout the process.
Overall, Huang regards the ASA show as a great achievement on the part of himself and everyone involved. 
"I want to make sure that all of these talented people I've spent my high school years with have a chance to show their talent at Enloe," he said. "[I want to] show that we have a strong Asian-American community outside of just academics." 
The showcase can be a beacon to the wider Asian-American community at Enloe and provide a space for their talents to be recognized and enjoyed onstage. 
"I'm happy that we did this the first year," said Huang. "Moving forward, I hope more people can continue off this idea and make it even better."
Leave a Comment
Donate to Enloe Eagle's Eye
Your donation will support the student journalists of Enloe Magnet High School, allowing us to cover our annual website costs. We are extremely grateful for any contribution, big or small!
About the Contributor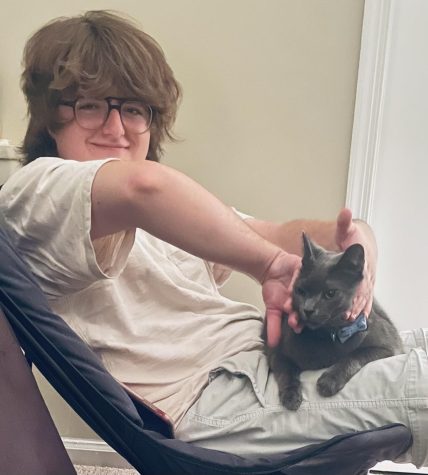 Jadon Frank, Staff Writer
(He/him)

Jadon Frank is a junior looking forward to his first year writing for the Eagle's Eye. If you can find him outside of Enloe's theatre designing...