Research for Change: Enloe Students Invent Product to Fight Period Stigmatization
  The Lemelson MIT program fosters young inventors nationwide, from organizational devices to water conservation. A group of Enloe students has been selected as a recipient of the Lemelson MIT grant, becoming one of 10 groups across the country to receive $10,000 to further their research. 
While their invention originally started as a submission for the HOSA Medical Innovation Competition, they decided to pursue it further after the team won third place internationally as their passion for creating change grew. 
Nadini Kanthi, Anisha Roy, and Esther Ghim, the original project contributors, were inspired by at-home COVID-19 tests and other at-home diagnostic devices. They wanted to find a way to provide these diagnostic capabilities without the invasiveness of drawing blood. 
The female reproductive system naturally produces two to three tablespoons of blood a month. This inspired the group to create a menstrual pad that would hold a diagnostic device capable of scanning for things like HPV. This pad would assist in mitigating barriers of menstrual stigma, as well as provide more affordable reproductive healthcare.
"[The concept is] leveraging textile science or engineering to change the way that the pad is constructed," says Kanthi. "This allows for the blood that comes into contact [with the device] to accurately assist in diagnostics." 
These diagnostics could save someone's life by tracing something early enough that it could be treated. This invention would be life-changing for women in developing countries with low access to doctors and telehealthcare providers. Women in these countries who are usually subjected to shame because of their bodies' natural functioning would be free to access the diagnostic pad and alter others' implicit biases by allowing menstruation to be viewed as a life-saving tool.
 Removing period stigmatization was a large motivator for the team, who are all from Asian backgrounds. Many of the members, including Kanthi, are Hindu and face firsthand how menstrual stigma affects women worldwide. 
"Whenever I'm on my menstrual cycle, I'm not allowed to go into the god room, I'm not allowed to walk near it or past it because there's this [idea] of omitting negative energy," says Kanthi. "And that's obviously not a great thing to hear, [as menstruation] isn't something you can control." 
By inventing a device that could change the way menstruation is viewed, this team is not only affecting healthcare but also reducing religious stigma. 
After the team faced success at the Medical Innovation Competition, they decided to truly pursue the creation of their product, a significant task as, at that point, they only had the idea. 
"I think one of our biggest motivating factors was our appreciation and success at HOSA," says Roy. "But honestly, I think that working on it made us extremely passionate about what we're doing and why we're doing it. […] You don't see a lot of teenagers talking about women's reproductive health. It's such a taboo topic. We want to share awareness, so we knew we had to keep going." 
The team expanded to include Ishita Bafna, Shailen Fofaria, Samantha Kamineni, Amy Li, and Smruti Patil. 
"I thought it was a really cool idea. They were making something that would help people; they had identified a problem and were able to find a solution for it," says Bafna. "And it was something I really wanted to be a part of." 
They also noted the importance of receiving the grant for funding their research. 
"This grant is not only about development but also about putting ourselves out there to ensure people know what we're doing," says Kanthi. "We don't want this to be just a product that sits on a shelf somewhere; we want it to be something that spreads a message." 
After winning the grant, the team will have access to these funds until the end of June, when they will travel to Eureka Fest at MIT to present their final innovation. 
"The hope is that we're able to get to a place where it's something that's viable for further pursuance and that [at the presentation] we meet people who can help us get there," says Kanthi.
Anisha Roy described realizing their potential for initiating change during the transition from invention to creation. 
"In the actual research and development process, we've learned more about the application, and that's led to some changes. Our [original] goal was to create something that's inventive for the judges. But this is the real world. It's not as simple as putting it on a trifold and calling it a day," says Roy. 
While the team is entirely student-run, the support from Mrs. Kelley has allowed them to thrive. 
"One thing about a grant is that you can't apply without an advisor, but she's been so much more than that. She spends weekends with us and stays after school with us, spending hours and hours when she could be doing something else," says Kanthi. "We are really grateful for her support because a lot of this wouldn't be possible without the resources and help she's been giving us." 
Even with Anisha and Nandini graduating next year, the group wants to continue. For them, it's more than just a school project — it's a prime example of the mark Enloe students can make on the world. 
"The consensus among all of us, because we're so dedicated and passionate about the cause, is that we want to pursue this and see it through entirely, because, really, this grant is only going to take us halfway," says Kanthi. "Going all the way will take time, but we are willing to work for however long it takes." 
Leave a Comment
Donate to Enloe Eagle's Eye
Your donation will support the student journalists of Enloe Magnet High School, allowing us to cover our annual website costs. We are extremely grateful for any contribution, big or small!
About the Contributor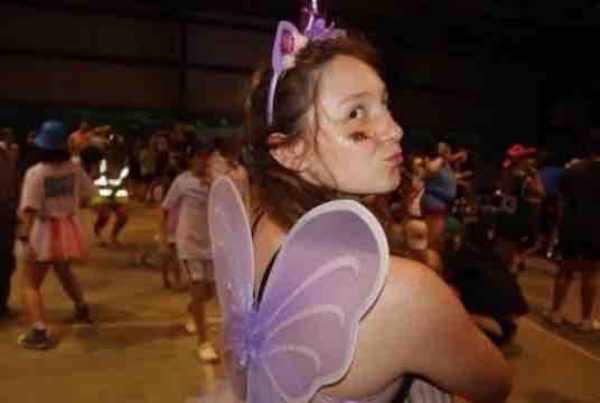 Kelley Calvillo, Opinion and Creative Writing Editor
(She/her)

Kelley Calvillo is so excited to return to Newspaper, this year as Opinion and Creative Writing Co-Editor. Outside of newspaper, she is a...