Transfer Co. Food Hall: The New Kid On The Block
Right off our very own Davie St. lies Raleigh's latest upscale cafeteria featuring good eats from every corner of the world. Transfer Co. Food Hall made its grand opening earlier this year with a modern look ready to meet the needs of the clusters of millennials moving into the newly gentrified Southeast Raleigh area. Following in the footsteps of the other major food emporium in downtown Raleigh, Morgan Street Food Hall, Transfer Co. features an array of local businesses marketing food from all corners of the globe. Marketed as a place for the local community to gather and break bread, the food hall prides itself on its variety of restaurants claiming "there is something for everyone."
Although the inclusion of Raleigh native Burial Beer Co. is a staple of Transfer Co., the location also features Chhote's, Dank Burrito, Benchwarmers Bagels, Che Empanadas, and many more. For Enloe students, the only downside is the significant cost difference from the usual Cook-Out and Bojangles. Most lunch items cost between $7-$12. This increase in price might be a challenge for those of us who continually test ourselves on how far our cars will take us on E, but it is well worth the price. Enloe senior Natalie Grimes commented that "the layout of the building is just so creative. I wish I could've stayed longer and tried everything!" The quality of ingredients, though, is the key to drawing in the many young people and families that have shacked up in the oddly placed three-story homes dispersed amongst majority poverty-stricken neighborhoods. Finding healthy and diverse food options in Southeast Raleigh was previously a difficult task unless you were willing to venture past the beltline. Transfer Food Co. has met that need with style having renovated and revived the 1940's Carolina Coach Garage and Shop, a historic staple of the area.
Transfer Co. has made its claim to fame among Enloe students because of its Insta-worthy design featuring many modern art installments and string lights. The food hall also doubles as a dream reception venue for the modern bride and casual art gala. Transfer Co. Food Hall is truly transforming the Southeast Raleigh community and introducing a multitude of unique local food options. It's a great place to grab a bite-sized version of a restaurant meal and get back to the daily grind. Stop on by the corner of Davie Street and dig into Southeast Raleigh's very own Transfer Co. Food Hall for the best $12 you've ever spent.
Leave a Comment
Donate to Enloe Eagle's Eye
Your donation will support the student journalists of Enloe Magnet High School, allowing us to cover our annual website costs. We are extremely grateful for any contribution, big or small!
About the Contributor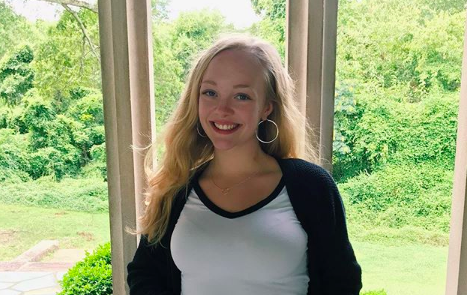 Madison Goodwin, Opinion Editor
Madison found her passion for opinion because of her love of Saturday Night Live and the editorial section of The New Yorker and New York Times. She spends...