Kanye West's Donda
Over the past 15 years, there haven't been many artists that have matched the impact of Kanye West. Whether you love or hate him, Kanye's ability to garner the media's attention and scrutiny or stir up anticipation has made his cultural presence inescapable.  This has never been more true than in the last several months with the leadup to the release of his latest album on August 29th, Donda. For over a year, this project by the Chicago rapper has been previewed, promised, delayed, promised again, and then finally delivered. With arguably the most hyped releases in recent memory, Kanye delivers a good-but-not-great record that just can't seem to justify itself.
First of all, let's make one thing clear. With the amount of promotion and publicity prior to the album's release, there was essentially nothing the album could do to live up to expectations. Initially teased in May of 2021, Kanye's continual approach of announcing release dates, and holding "listening parties", only to push back the release without any excuse brought the anticipation of the album to cosmic levels. Hip-hop fans had expectations of nothing less than the next landmark project, to which the album, unsurprisingly, was not. What we got instead was an album full of flashes of greatness, and quite a few songs that feel almost half-baked. To me at least, it  still feels unfinished, which begs the question of just what exactly Kanye was doing with all this extra time he gave himself.
This is not to totally discredit Donda. There are some truly euphoric moments on the project. The otherworldly-feeling vocals of "Moon", the hard hitting and catchy rawness of "Off the Grid", and the emotional punch of "Hurricane" all come to mind. But, unfortunately, the bad is as prevalent as the good, which takes away a lot of the album's potential. Most of it comes across as nearly self pitying, complaining on the track "Jesus is Lord" "when everything good you do goes unnoticed". Which is a take lacking a lot of self awareness for a billionaire.  Especially seeing as the entire marketing for Donda revolved around stirring up controversy. That's probably the biggest issue of the album- what's supposed to be a heartfelt and thought-provoking tribute to his deceased mother is covered with egotistical and self indulgent blemishes that prevent it from being a truly great project in my eyes.
While it flirts with themes like the acceptance of death, and lifelong familial impact, it just seems unable to land on what it wants you to feel. The decisions to feature Dababy, a rapper under fire as of late for being outwardly and openly homophobic, Chris Brown, an artist infamous for domestic violence, or Marilyn Manson, who is currently being accused of sexual assault, on the project really mess up a lot of the punch the album could have had. West seems to have included these artists as a sort of political message, as if they are "victims of cancel culture" like himself. These choices really prevent the album from having a clear message, and honestly devalue the listening experience. It's hard to appreciate a project meant to deal with complex emotions when it, purposefully I might add, features artists who are very problematic.
Though Donda features some of the more memorable tracks of recent Kanye albums, it also has some of the most unsettling and egotistical moments of his career. The beauty of songs like "Moon" is muddled by the randomness of a lot of the rest of the project ("We're the best collab since Taco Bell and KFC", off the track 'Lord I Need You'). Though probably not his worst project, I feel Donda didn't live up to the image, and at 108 minutes long it could seriously use some refinement. The album insists upon itself, but really doesn't seem to have a concrete theme or message to take away. The 10th project of Kanye West was overall underwhelming, and too bloated with mediocrity and indulgence to be considered one of his best. 
Leave a Comment
Donate to Enloe Eagle's Eye
Your donation will support the student journalists of Enloe Magnet High School, allowing us to cover our annual website costs. We are extremely grateful for any contribution, big or small!
About the Contributor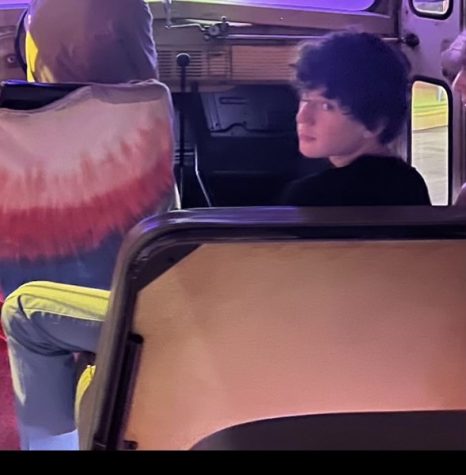 Louis Huler, Staff Writer
(He/him)

Louis Huler is a senior staff writer and captain of the track team. He enjoys spending time with friends, Listening to music, and growing his...