Enloe Bands and Choruses Achieve Perfect Scores at MPA
Every year, Enloe's bands and choruses perform in front of judges for the Music Performance Adjudication (MPA), hosted by the North Carolina Music Educators Association. Enloe has been participating in MPA for decades now, in what has become one of the most important concerts that students look forward to every year. While this is not a competition, a good score can say a lot about a music group's capabilities. 
On March 16th, Enloe's Chamber Trebles, Chamber, and Advanced Treble Choirs performed at MPA, which was located at Apex Friendship High School. Each choir performed two compositions and was evaluated on tone and technique, intonation, diction, musical accuracy, balance and blend, artistic expression, and presentation for their concert performance. The second section of MPA is the evaluation of rhythmic and melodic exercises in which the students were given music to sight-read. The subsections for the sight-reading portion of MPA are evaluated based on technical accuracy, flexibility, technique, and musical effect. 
The first Enloe choir that performed in the performance section was the Chamber choir, which consists of both treble (alto and soprano) voice parts as well as tenor and bass. They performed a traditional Scottish piece called "Loch Lomond," arranged by Jonathan Quick as well as "Famine Song," an emotional arrangement by Matthew Culloton. Next, Enloe's ATE (Advanced Treble Ensemble), consisting of alto and soprano voice parts performed "Ad Astra" by Jacob Narverud and "Sing Gently," by Eric Whitacre. Lastly, Chamber Treble performed "Muusika," a sentimental piece by Pärt Uusberg, and "Walk Together Children," arranged by Stacy V. Gibbs.
All Enloe Choirs received "Superior" ratings for their performances at MPA.
Ms. Hallihan reflected on this year by saying, "It actually went really well, which is almost a little surprising because of how much time we missed last year, but I think that the difference between two years ago and now was I learned something, which is the value of not just creating a family in here, but a connection with each other." She explained that although two years ago her choirs still performed excellently and received the "Superior" ratings, it felt different because there wasn't as much of a community as there was this year. Ms. Hallihan touched on the effect that the virtual school year had on her connection with her students: "It's almost like realizing that lack of community that we had that one year and trying to make up for it and then some from the year before." Ms. Hallihan shared with a smile how proud of all her students she is and how grateful she is to have created such a close-knit "family" within Enloe. 
On March 22nd and 23rd, the Enloe Symphonic Band and Wind Ensemble performed at MPA, which was hosted by Fuquay-Varina High School. For bands, each group must perform one march, two other pieces to their liking, and a sight-read piece. This year, the Symphonic Band performed Allied Honor by Karl King/arr. J. Swearingen for their march, along with Among the Clouds by Brian Balmages, and Overture for Winds by Charles Carter. The Wind Ensemble performed Moorside March by Gustav Holst, Festive Overture by Dmitri Shostakovich, and Molly on the Shore by Percy Grainger. The bands were judged by a panel of music educators and both received all A's and A-pluses on the graded standards, earning both bands a "Superior" grade, the highest a band can achieve at MPA.
During the year of quarantine, band programs across the world suffered immensely, as students were not able to retrieve instruments from school and wind instruments required much more PPE (instrument masks and bell covers) to be played safely in a group setting. Coming into the first year back after many students had not even had the chance to play their instruments, Enloe's band director, Mr. Hunter, was determined to challenge his students and maintain Enloe's standard of musical excellence. "We have a lot of talent and it's kind of been bottled up recently…I figured that there was a lot of enthusiasm, people just want to get back into playing and I also counted on people just missing that and I hoped that people would step up if they had the right cause, and that cause is great music," said Mr. Hunter. Pieces like Festive Overture and Molly on the Shore are notorious for their technical demands. "[MPA] is a formidable thing to do and having that as your goal, to go there and play for judges and all this stuff in front of you, it drives intense rehearsals. Those intense rehearsals, they're not always fun, but when it's all over you go back and you think 'Wow, I'm so glad we put the work in for that, it was really worth it.' When you work for things like that, especially together, really challenging each other, and you accomplish something together through thick and thin, in the end, that's much more valuable than not really challenging yourself."
Leave a Comment
Donate to Enloe Eagle's Eye
Your donation will support the student journalists of Enloe Magnet High School, allowing us to cover our annual website costs. We are extremely grateful for any contribution, big or small!
About the Contributors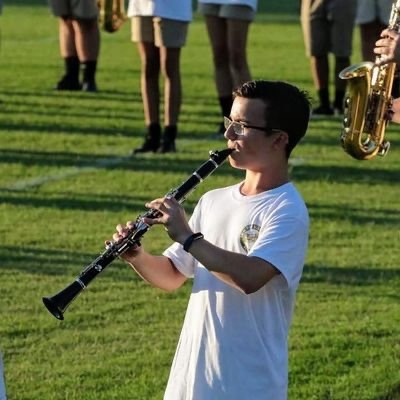 Matthew Burkhart, News Editor
(He/him)

Matthew is a senior and is very excited to be the news editor this year! He loves writing about political issues and local news. Outside of...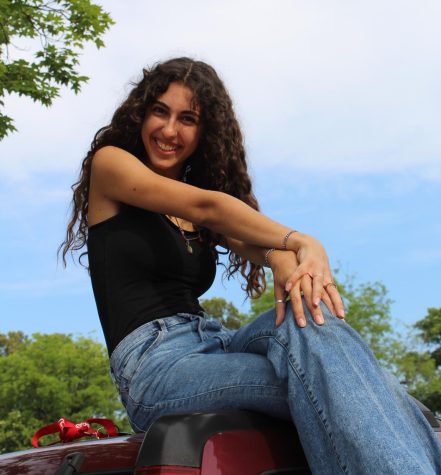 Dae Borg, Executive Editor
(She/her)

Dae Borg is a senior who has a love for the Earth, wildlife, the arts, and meeting new people. She enjoys writing about global environmental...