Beyond the Name: Retaining or Renovating History?
In line with similar actions taken by other states, the movement to change the names of various North Carolina institutions and structures with former ties to racism and slavery has swept the state in recent years.
In 2021, the Department of Public Safety announced that four North Carolina state prisons would be renamed because of their historical ties to the region's period of institutional slavery. State Commissioner of Prisons Todd Ishee explained the decisions at the time as "being made to better reflect the diversity of modern-day society."
 "In this day and age," Todd said, "it is unacceptable to maintain facility names with negative historical connotations."
Many of the state's local initiatives have reflected a shared commitment to these sentiments. Raleigh's Meredith College changed the name of Joyner Hall to Lux Hall last spring as part of their Initiative on Anti-Racism, feeling that it was inappropriate to honor as an educator a white supremacist who supported unequal funding for schools based on race.
Perhaps the most well-known example in Raleigh is the renaming of the Village District. Formerly known as Cameron Village, the shopping district reflected the Cameron family, which owned and profited from over 1,900 enslaved people — more than any other family in North Carolina. As to not honor the family, the zone was renamed to instead capture the businesses and shoppers of the area.
Although the renaming of historically racist and problematic institutions and structures has become widely practiced across the state, there are differing opinions on what the renaming truly demonstrates.
Jayda Hines, the vice president of Enloe Black Student Union, says, "I don't think it's always a good thing because if you take the background or the roots of where something came from away it's just like you're acting like it didn't happen. So it's not always a benefit, it's just kind of like you're trying to make up for a wrongdoing. Does changing the name actually make it better?"

And Hines is not alone in her concerns. For example, the Town of Carrboro in North Carolina, which has historical ties to white supremacy and racism, decided against the renaming of the town in September of 2020. Instead, leaders installed a "truth plaque" which serves as a tool to educate visitors and citizens about the town's problematic history and acknowledge that the values of Julian S. Carr, who the town is named after. In a statement, Carrboro leaders expressed that the name does not reflect the current values of the town. 
These actions reflect Hines' views on how historically racist institutions and areas should be appropriately acknowledged: "I think it should be looked at as a monument type of thing, like a plaque explaining [the history]."
Fellow student and sophomore Leeya Chaudhuri has channeled her participation in Enloe's audio production department to produce an episode about the history of Oberlin Village, which is adjacent to the Village District.
As one of the last known surviving freedmen's villages in North Carolina, Oberlin Village paved the path for the freedom of enslaved peoples in Raleigh in the aftermath of the Civil War. Over the past century, the history of Oberlin Village has been largely overseen and forgotten, which is why it is especially important to shed light on the backgrounds of these significant areas. Raising awareness in the community about the history the way Chaudhauri is doing can ensure that history is not erased through a name change. 
You can listen to Leeya's podcast here.
Whether people agree with changing the name or keeping it, it is important that we not only acknowledge but educate our community on institutions and structures with former ties to racism and slavery as citizens of both Raleigh and North Carolina. Calling attention to these historical backgrounds is vital for raising awareness of injustice in our communities and in preserving Black History.
To learn more about the history of Oberlin Village and Village District, check out these resources:
https://friendsofoberlinvillage.org/history-of-oberlin-village/
https://raleighhistoric.org/tours/show/16
https://www.wral.com/cameron-village-named-for-plantation-owner-will-rebrand-as-village-district/19497105/
Leave a Comment
Donate to Enloe Eagle's Eye
Your donation will support the student journalists of Enloe Magnet High School, allowing us to cover our annual website costs. We are extremely grateful for any contribution, big or small!
About the Contributors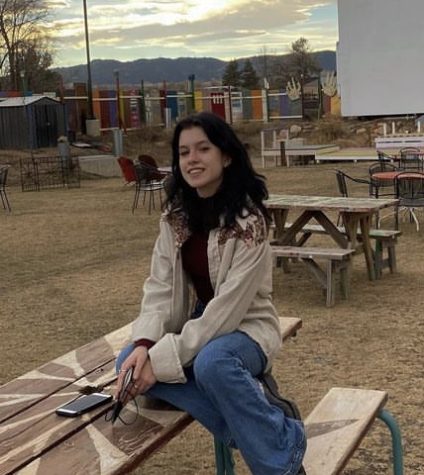 Andrea Duca, Editor in Chief
(She/her)

Andrea Duca is a senior excited to return for her third year at the Eagle's Eye as editor-in-chief! She plans to pursue economics in college...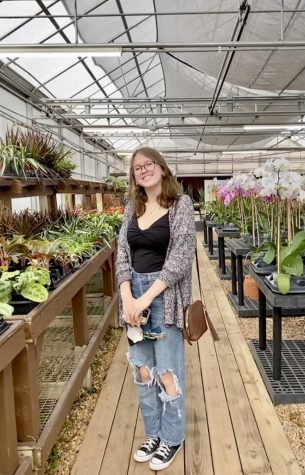 Paige Farley, Executive Editor
(She/her)

Paige is a senior looking forward to working with the Eagle's Eye for her third year! She really loves hanging out with friends and family,...