Trans Athletes on Rollercoaster Ride as Rulings are Argued
As more stories are told and knowledge is learned about the LGBTQ+ community, the rules and regulations for transgender participants in sports are being pulled into question. This grey area of gender association is beginning to alter the standards set for competitive sports. But now, athletic officials and scientists are attempting to find a compromise between trans athletes and those competing with the gender on their birth certificate, taking a tentative step towards transgender acceptance within the sports community.
With the Olympics fast approaching in summer of this year in Tokyo, policies regarding transgender participants are being pulled into question. The IOC- or International Olympic Committee- planned to implement stricter rules on trans participants, but direct rules have yet to be set, as panels cannot reach an agreement on how to handle the matter at hand.
Scientists have been asked by the prestigious committee to set the amount of testosterone level in a participant that determines which gender they compete as. This discussion has since been paused indefinitely, since it is such a sensitive topic for competitors. But this lack of conclusion has caused much confusion throughout the sports community over what rulings to follow.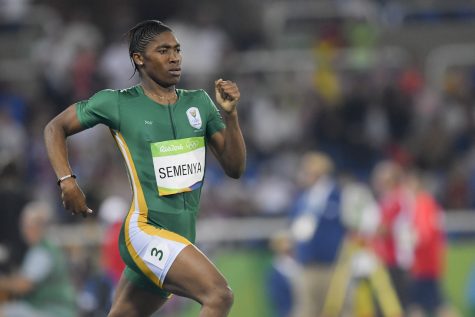 Currently, male athletes follow the standards set by the IOC, which were set in, and agreed upon in November of 2015. The agreement states that the women's category of competitive sports can be comprised of women, and also of men who consider themselves women, even without undergoing surgery beforehand. But currently, those standards are being debated, as it has been proven that participants who have undergone puberty as a male retain the muscle strength males have genetically that most females don't. This remains true of males who have transitioned into females. The current amount of testosterone currently agreed upon by the IOC because of this agreement is below 10 nmol/L, which is significantly lower than that of athletes born as female, causing debates among these scientists over whether their ruling is "fair" enough for those biologically born into the gender they compete in.
These changing rules have stopped two-time Olympic gold medalist runner Caster Semenya, a well-known transgender athlete, from returning to defending her title at the World Championships this year. In July of last year, the International Association of Athletes Federation, or IAAF, decided that the gender of athletes is determined by their testosterone levels, something Semenya did not previously record. This decision meant that Semenya would have to take hormone suppressants to lower her current trace. She and her legal team went all the way to the Supreme Court on the grounds of human rights violation, but left empty-handed, with the rules left unchanged.
Swimming has also met its match in this changing rules. Earlier this month, when the USA Swimming's House of Delegates decided to have swimmers abide by the rules set by the IOC. These state that as long as the competitor has met the medical requirements, and considers themselves to be female; and has the minimum testosterone requirement, they can compete as females. This has caused an uproar in the swimming committee. Commenters on the issue are saying things such as, "This is the end of swimming", or "Men are already breaking records and smashing women to bits in sports with less publicity. Biological women won't stand a chance." Some believe this will cause males to begin cheating, and swimming as women just to win awards or scholarships. Others just consider it unfair since men are already more biologically advantaged than women are, hence why the two genders swim in different events.
In the midst of all of this, one thing is clear: people are trying to give trans athletes the recognition and the proper rights that they deserve. But because of the genetics that one is born with, concrete decisions are not as easily set as one might believe. It currently is up in the air if these policies will be recorded and approved by the summer Olympic events this year.
Leave a Comment
Donate to Enloe Eagle's Eye
Your donation will support the student journalists of Enloe Magnet High School, allowing us to cover our annual website costs. We are extremely grateful for any contribution, big or small!
About the Contributor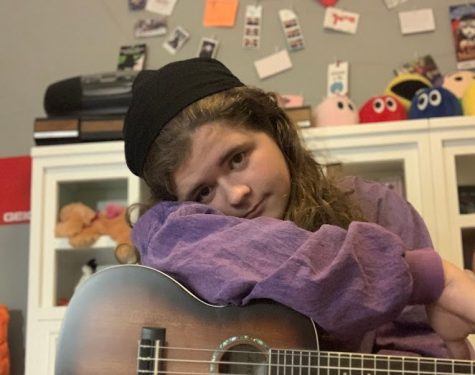 Gwen O'Connor, Co-Editor in Chief
(She/her)

Gwen is over-the-moon to be back in school for her senior year, and to be Co-Editor in Chief of the Eagle's Eye! Her favorite topics to write...