Opinion: Dropping Class Rank Won't Fix Enloe's Academic Culture
Opinion: Dropping Class Rank Won't Fix Enloe's Academic Culture
Enloe High School, offering many AP, IB, and honors courses, is a breeding ground for academic excellence and achievement. However, this can also create a sense of competition and an increase in burnout. For many students, the opportunity to be in classes not traditionally offered at most base schools is exciting, but it comes with a downside. The Enloe move is to load up on AP classes in an effort to stand out and look better to colleges. This is despite the amount of stress and work these classes require. For many Enloe students, signing up for notoriously challenging courses like Calculus and AP U.S. History is better than taking the honors equivalent because of the GPA boost.
Many people think the most obvious solution to addressing this culture is to drop class rank. On paper, it could decrease the inter-student competition as the class rank number wouldn't be present on transcripts. However, I think that doing so would create more issues than it resolves. 
But first, what does class rank do? Its main purpose is to show colleges and scholarships a student's inter-class standing. Essentially, how do they stand up against their peers? In a day and age where much of the college admissions process may be inaccessible to those of certain socioeconomic classes, removing class rank simply adds to this. Despite the inequality among students of different races enrolled in AP/IB/Dual Enrollment classes, they still allow students to engage in higher-level material, increase their GPA, and develop a strong and college-ready transcript at a low cost. By removing class rank, schools are essentially disregarding an element of the college and scholarship admissions process that levels the playing field. 
Additionally, class rank may not even be as a determining factor as some claim it to be. While it is valued and considered "most important" by several top colleges like Princeton and Yale, it should also be noted that GPA corresponds with class rank, and thus Admissions officers will likely understand the competitiveness of a school. 
One issue I personally see brought up is this idea that "oh, I would be Valedictorian" at "XYZ" small high school. Yes, it could be true. You could be Valedictorian. But what we often don't see is that a large portion of students that attend Enloe are those outside of Enloe's base school area. People make the choice to attend a school known for its rigorous academic reputation. Many students put in the effort to engage with the AP culture and take the classes. This is not to say that the culture is justified or good because people are choosing to take it, but rather to say that you are what you choose for yourself. Additionally, schools where people claim they would be Valedictorians often don't have the classes and resources that Enloe has to push them to such academic heights. Smaller high schools, where some claim they would rise up the ranks, often don't have the dozens of college-level courses, extracurricular opportunities, and specialized academies Enloe has. 
One reason cited for removing class rank is that it discourages actual education. It promotes loading up on AP classes in order to stand out instead of focusing on what benefits a student. I disagree with this. I think that removing class rank will not necessarily get rid of this culture. People will still take these classes for the GPA boost, even if the competition is not seen directly through the class rank box on their transcript. People will still continue the academic culture of Enloe. 
So… what should we do? After talking with one of Enloe's English teachers, Ms. Covington, I began to understand a different perspective- that of a teacher. This viewpoint made me realize that there are more negatives than there are positives to removing class rank. In my interview with Covington, she explains the impact of Enloe's AP Culture: "There are students who can take seven AP classes and be fine. And then there are students who can't, and the problem is that at Enloe that culture has been kind of normalized." By removing class rank, this culture is not really going anywhere. Maybe it will stop people from comparing ranks but it will not forgo the culture of Enloe academics. Covington is one of Enloe's AP English Literature and Composition teachers. Initially, she says, she viewed the class as being"for students who wanted to perhaps major in English in college." However, her perspective has changed while at Enloe because of the diverse interests of students she sees in classrooms. People are often taking AP classes even without any interest in them.
Some may point to the administration's ineptitude in dealing with this issue. Rather, Enloe hosts one of the best counseling teams in the area. In regular interactions with students, they ask them to consider appropriate course loads that fit in with their other time commitments and mental, emotional, and physical health- not their class rank. 
Regardless, students continue to feel the pressure of Enloe's tough AP culture, where students are pressured to take four to six college-level courses in order to fit in with other peers or increase their chances of getting into their dream colleges. While dropping class rank could remove the stress of seeing the number on their transcript, realistically it won't change up the Enloe AP Culture. People will continue to load up on AP Classes regardless of the number they see. So to conclude, I leave you with this: take classes that you enjoy, topics that fuel intellectual curiosity, subjects that make you genuinely interested. Don't let the peer pressure of Enloe's class rank system define your transcript and classes.
Leave a Comment
Donate to Enloe Eagle's Eye
Your donation will support the student journalists of Enloe Magnet High School, allowing us to cover our annual website costs. We are extremely grateful for any contribution, big or small!
About the Contributor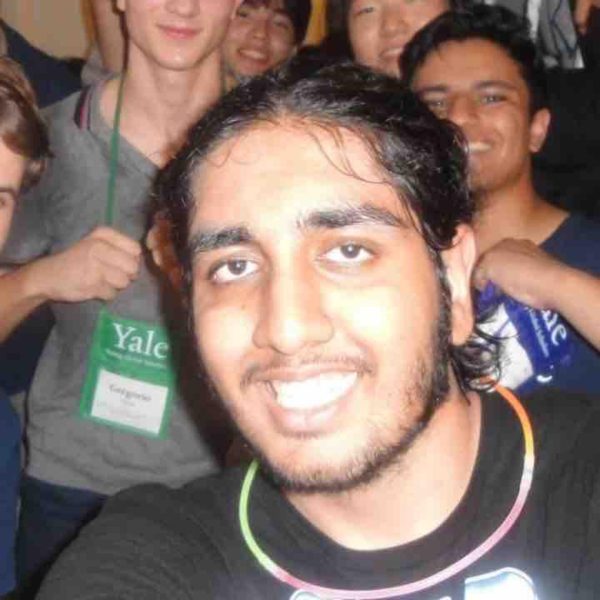 Akshat Yadav, Enloe Now Editor
(He/him)

Akshat is a senior here at Enloe. He is excited to return for his third year on the staff to work on the Eagle's Eye's newest (and best) section,...