Enloe Varsity Football is 3-2, an achievement that can only be credited to the program's staff and most notably, the team's stacked roster. Whether it's dedicated seniors who've been with the program for four years or sophomores and juniors stepping up into big roles, the investment that players have put into this team is starting to pay big dividends on the field. Clutch moments are what has made Enloe so enjoyable to watch this year, and with the season hitting its midway point following a 12-8 victory over Knightdale, it seems like a fair time to assign some current NFL comparisons to Enloe's top positional players. 
Simba Debnam-Pwiti (EDGE) – Micah Parsons, Dallas Cowboys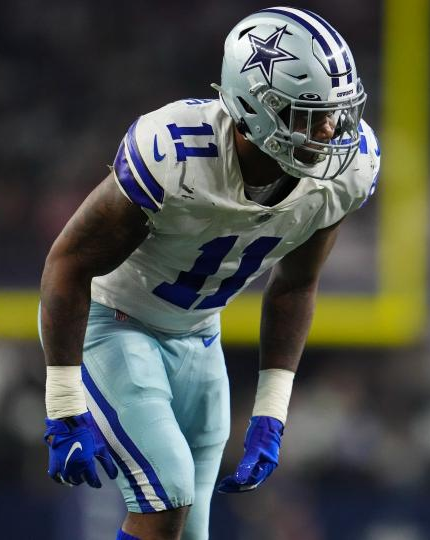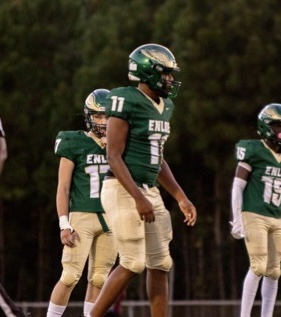 Simba Debnam-Pwiti's NFL comparison couldn't be more clear: Micah Parsons. Not only do the two share #11, but they both possess intangible abilities to get to the backfield. Debnam-Pwiti's stance is eerily similar to the Cowboys star, intimidating any tight ends, tackles, or running backs that are tasked with defending his rush. Debnam-Pwiti leads the Eagles in sacks this season with 4.5, and it's not just QBs that pay for his backfield presence. Rushers and screen receivers do as well. The edge rusher for Enloe has amassed 6 TFLs (tackles for loss) through 5 games, evening out to a 1.2 per game average. Using 2022 season totals, Parsons had one sack roughly every five quarters, the same pace Debnam-Pwiti is on this year. 
Ethan Neptune (QB) – Lamar Jackson, Baltimore Ravens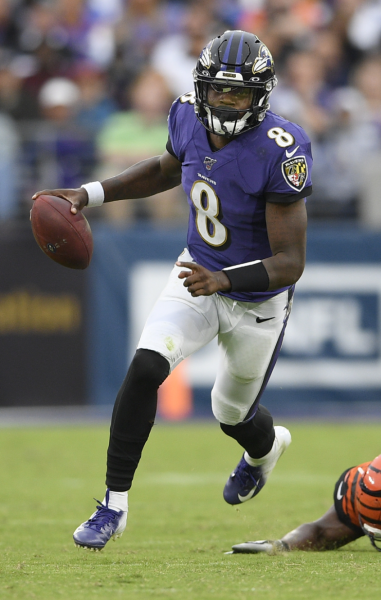 Enloe's QB, Ethan Neptune, is hard to compare. There really is no signal-caller in the pros right now that perfectly emulates his skillset. When taking into account the Enloe quarterback's playing style and recent NFL performances, only Lamar Jackson stands out as a legitimate comparison. Jackson isn't necessarily known for his arm, but he has underrated strength and pocket passing ability, especially when supplied with a decent WR room. This season for Enloe, Neptune has shown flashes of his big passing play ability, connecting with receivers Barrett Rhodes and Josh Downing for some chunk plays down the field. In addition to passing, Neptune, much like Jackson, shows his talent in the run game. Neptune has 119 yards thus far in 2023, and although that is not an enormous amount, we have to consider Enloe's heavy focus on its HB rush game, with Chase White, Marquise Fenton, and Gavin Miles all totaling 100+ rushing yards each this year. Neptune has 2 rushing TDs on the season, and his mobility is a given, making his pocket passing the X-factor for sustainable offensive success in the season's second half. 
Issac Olvera-Garcia (MLB) – Roquan Smith, Baltimore Ravens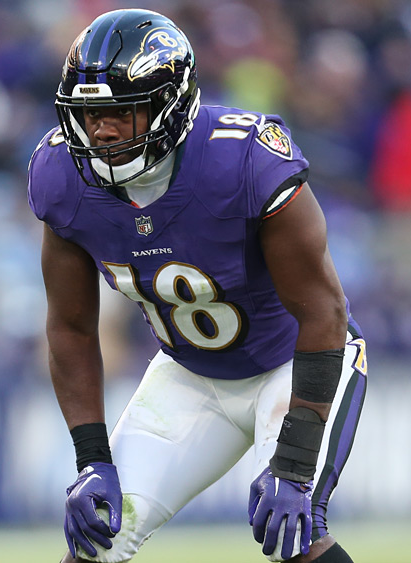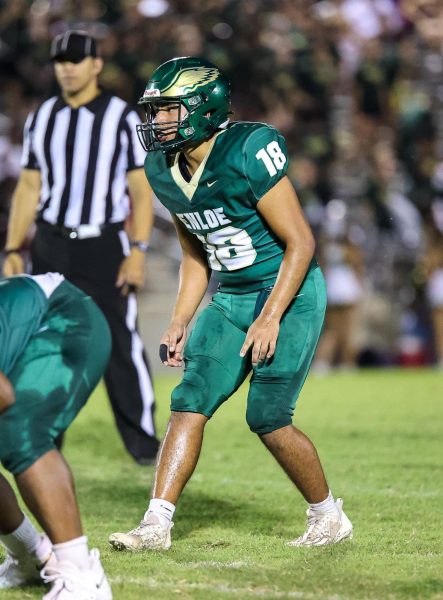 Much like Roquan Smith for the Ravens, Issac Olvera-Garcia is Enloe's premier middle defensive threat. Playing inside, Olvera-Garcia is dangerous in the passing game, delivering the defense an explosive anchor with a knack for getting to the ball. He leads the Eagles in tackles, with 28, and notched an interception halfway through the season. Like Smith, Olvera-Garcia doesn't get to the backfield much but tends to drop back into shallow coverage or stuff the run. As a junior this year, his progress and experience will be extremely meaningful for the 2024 season, where our defense will look drastically different.
Marquise Fenton (RB/S) – Kenneth Walker III, Seattle Seahawks; Antoine Winfield Jr., Tampa Bay Buccaneers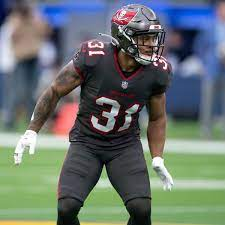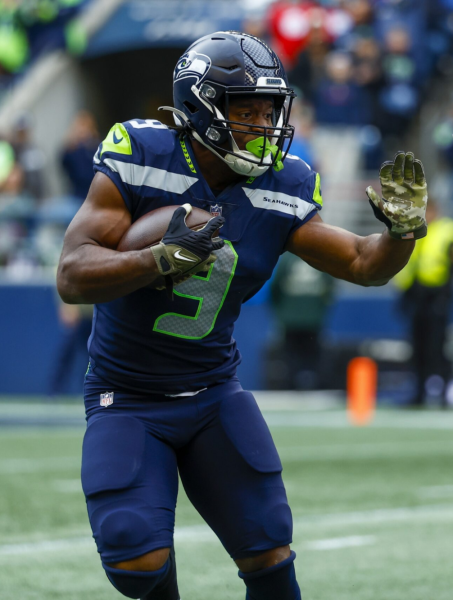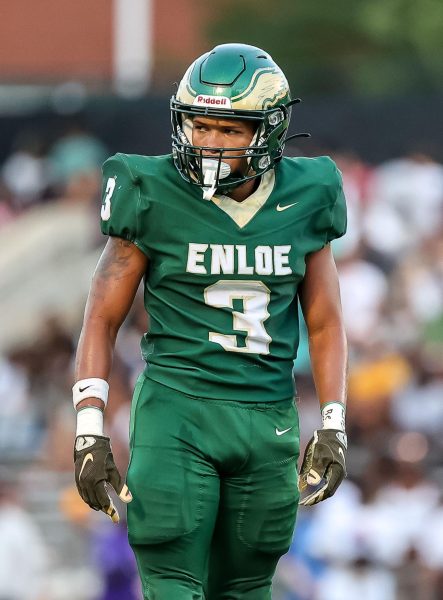 Thus far, Fenton has solidified himself as a bonafide top 3 player on both offense and defense for Enloe. There is no player in the last half century of the NFL that would be an appropriate comparison for what #3 does on both sides of the field. Offensively, he runs like Kenneth Walker, a halfback who sees the majority of the early down workload but is rotated out with other top-tier talent. With just shy of 100 receiving yards this season, Fenton's receiving output cannot be ignored, and his open-field antics are next to unstoppable. Simply put, when he has an opportunity to break loose and gain open space upfield, he takes it, and then… he's gone. That's the formula behind his 6 total rushing TDs this year. Defensively, Antoine Winfield Jr. of the Buccaneers is his closest NFL parallel. As a safety, Fenton continues to make clutch pass breakups, smash mouth tackles, and oh yeah, just that game-sealing interception vs. Green Hope to send a rush of camo onto the field, in a flurry of postgame celebration. He's the Ohtani of this team, and on track to be Enloe's most valuable player in 2023.
Aaron Hollis (LG) – Joel Bitonio, Cleveland Browns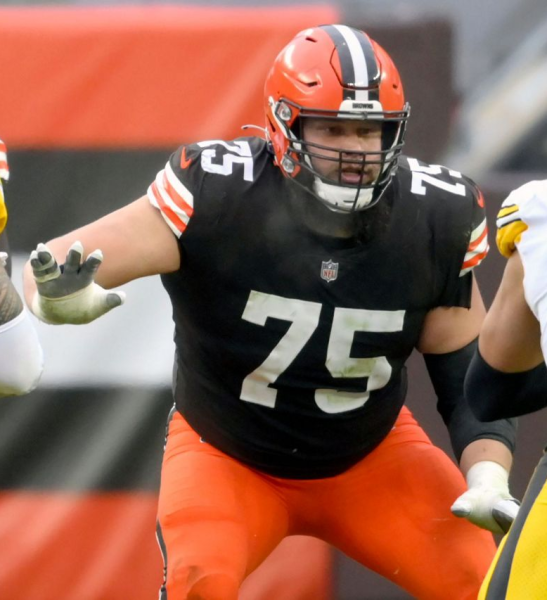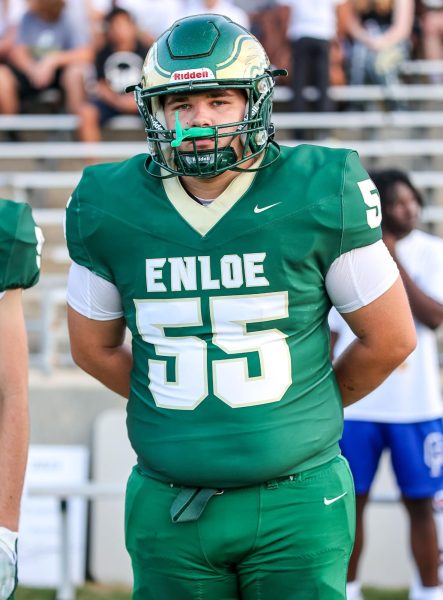 Playing left guard, both Bitonio and Hollis are distinguished veterans and mainstays on their teams' offensive lines. Guard is a particularly important position for a rush-heavy offense like Enloe's, which this year peaked at 250+ yards on the ground in one game. This critical team role won both of them awards in 2022; Bitonio came home with NFL First Team All-Pro honors, and Hollis earned a spot on the Cap 6 All-Conference Team. And if it wasn't clear by now, both are captains of their respective teams and provide more to their organizations than just on-the-field performance. In addition to football, Hollis plays on the lacrosse and wrestling teams, all while anchoring the sports section for the 'Loedown. As the season marches on, look for Hollis & Co to lead the way for explosive lead back Marquise Fenton as well as Chase White and Gavin Miles
These are just five of the team's members that stuck out as having a legit NFL comparison, but there are plenty more names on the roster with striking similarities to some of America's best. There is no doubt that the rest of the season will bring the emergence of new contributors and impressive statistical performances. If you want to see a game featuring your Enloe Eagles Varsity Football team, including these players, make sure to come out to one of the final five games of the regular season. For dates and locations on the remaining games, make sure to view Scores and Schedules under the Sports section of the Eagle's Eye.
Rights for pictures of Enloe players Neptune, Olvera-Garcia, Fenton, and Hollis go to Jerrell Jordan 2023 jordanesteemphotography.zenfolio.com