Black History Month: Yakob Lemma on Roots and Representation
When historian Carter Godwin Woodson started "Negro History Week" in 1926, he would not have been able to anticipate the scale and cultural emphasis it would have in coming decades. This original celebration has become what is known as Black History Month, an annual celebration that has been officially designated by every American president since 1976. Coinciding with the birthdays of Abraham Lincoln and Frederick Douglass, February is a time to celebrate and recognize the cultural impact and achievements of the Black community.
While activities related to the celebration will occur for the duration of the month, February 3rd was Enloe's Black History Month spirit week, sponsored by Black Student Union (BSU). This was a lead-up into the school's annual Black History Month performance, a culmination of hard work and talent that is meant to highlight our Black student body, and the historical impact of the montlong celebration.
Yakob Lemma (11) was one of the narrators in this year's performance. As an Ethiopian-American, Lemma described one of his outfits for spirit week, saying, "Today is Afrocentric day which is about representing your roots, where you came from . . . I'm wearing Ethiopian dressing right now, formal clothes that are typically used for when you're going to a wedding or a formal event. It's really nice to see everyone around in their different cultural clothing."
This form of attire is known as habesha kemis, and is characterized by cotton fabric in neutral shades with decorative features. When asked about the colors on the shirt and lower pants of his habesha kemis, Lemma replied, "If I'm going to be straightforward with you, these colors just look nice, but I can tell you about the different colors of the flag!"
According to Lemma, the green, yellow, and red of the Ethiopian flag can date themselves back to the Ethiopian Empire in 1914, while the significance of the colors have been important since as early as the 1600s. Red represents the blood of sacrifice of Ethiopian forefathers; yellow represents freedom religion and peace; and green represents hope and the fertility of the country's land. Most recently, the flag was modified in the last two decades to include the Emblem of Ethiopia in its center, a blue circle with a gold star in the middle.
"They decided to add blue to represent unity," Lemma explains, "because right now there's a lot of tribalism going on right now in Ethiopia,  when in reality we are all the same, we all belong to the same country . . . the blue star basically represents unity across the whole nation."
For those who don't know, the country has significant Christian and Muslim demographics which has contributed to some of the tribalism Lemma previous mentioned. Lemma–who identifies as Ethiopian Orthodox–relates to this as his parents originated from different religious affiliations.
"So where my dad's from in Tigray it's primarily Christian, Ethiopian Orthodox, but where my mom's from in Amhara it's all Muslim," he says. While Lemma's heritage is individual in nature, it is representative of the rich cultural backgrounds of so many students at our school that many are unaware of, and Black History Month is the perfect time to recognize and celebrate those stories.
For more information on BSU, they may be contacted via Instagram @enloeblackstudentunion, via Twitter @enloe_bsu, or via email at [email protected].
Special thanks go to Ms. Taylor, and everyone else who coordinated this year's Black History Month Performance.
Leave a Comment
Donate to Enloe Eagle's Eye
Your donation will support the student journalists of Enloe Magnet High School, allowing us to cover our annual website costs. We are extremely grateful for any contribution, big or small!
About the Contributor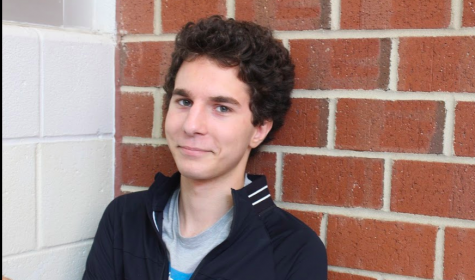 Joey Marmaud, News Editor
To include a staff biography, click on New under Staff Profiles and fill out the required fields in the Profile Information Section.