Candidate Information for the 2020 NC Elections
The 2020 elections are right around the corner, and the state and national elections are arguably the most important elections the United States has seen in years. This article describes each candidates' opinions on five general topics students stated they would like more information on based on responses to an @enloeeagleseye instagram poll. The topics include police reform, abortion, climate change, Covid-19, and healthcare,  however if you are a student voter, please extend your personal research before filling out a ballot.
NC Governor
Roy Cooper – Democratic Party roycooper.com
Police Reform: Cooper enacted the Racial Equity Task Force and recommends that all agencies enact policies to prohibit excessive force, hold officers accountable, and prohibit tactics that restrict oxygen or blood flow.
Abortion: Cooper believes that abortions should be legally available when the procedure is completed within the first trimester of pregnancy. NC should provide government funding to clinics and medical facilities that provide abortion services.
Climate Change: Cooper signed several bills to ensure environmental sustainability such as the Clean Energy Plan, Zero Emission Vehicle Plan, Motor Fleet ZEV plan, Signed the Clean Energy, and the Clean Transportation Workforce Assessment. 
Covid-19: Cooper told school districts that they will soon have the option to open Kindergarten through 5th grade on Plan A. Middle school and High school will remain on Plan B.
Healthcare: Cooper helped write and pass the Children's Health Insurance Program. Expanding access to Medicaid to close the health care coverage gap. Put in place North Carolina's first opioid action plan.
Dan Forest – Republican Party danforest.com
Covid-19: Forest wishes to reopen schools with no mask mandate as soon as possible 
Abortion: Forest is proud to be pro-life and believes all lives should be protected.
Criminal Justice Reform: Supports reform in the criminal justice system, but does not approve of defunding the police.
Healthcare: Forest aims to expand healthcare and doctors to rural communities and those not covered by the Affordable Care Act, and wants to improve price transparency of prescription drugs.
Climate Change: Forest has not publicly spoken about his views on climate change, however he has expressed support for shale energy production (fracking) and aims for energy independence in North Carolina.
NC Senate
Cal Cunningham – Democratic Party calfornc.com
Police reform: Cunningham supports a program that issues grants to police departments that reform their use-of-force policies. Prohibit chokeholds, limit no knock warrants, address the use of deadly force, while making sure police preserve its right to proportional self defense.
Abortion: Cunningham is pro-choice. Cunningham said: "A woman's choice is a woman's right." 
Climate Change: Cunningham wants to invest in a clean energy economy and solar energy. He also wants to protect North Carolina's environment and natural resources. He helped pass landmark clean air legislation that reduced harmful pollutants from coal-fired power plants by over 80%, and key land preservation legislation.
Covid-19: Cunningham wants widespread testing and personal protective equipment, to support essential services, and to get recovery funds to those who need it. 
Healthcare: Cunningham wants to strengthen and extend coverage under the Affordable Care Act, expand Medicaid in North Carolina, create a public health insurance option, suport rural hospitals, address doctor shortages, support life-saving research to prevent and treat diseases like cancer and HIV/AIDS, and ensure no one loses their employer- sponsored coverage who wants to keep it. Also wants to lower the cost of prescription drugs.
Thom Tillis – Republican Party thomtillis.com
Covid-19: Tillis supports increasing funding for hospitals and vaccines, wants to see children back in in-person learning as soon as possible, and has encouraged all NC residents to wear masks to decrease the spread of Covid-19.
Abortion: In support of pro-life, Tillis has worked to ban abortion after 20 weeks.
Criminal Justice Reform: Tillis supports criminal justice reform and has worked to create more rehabilitation programs to decrease the likelihood of returning to prison. His engagement has helped support law enforcement to reduce crime.
Climate Change: Tillis believes in bipartisan work towards combating climate change has worked to promote renewable energy and protect national parks from negligence. He aims to encourage economic growth via energy reform that creates jobs and aids the planet.
Healthcare: Tillis aims to combat the nation's opioid crisis and reduce addiction in America. He also recognizes the increase in healthcare premiums as an effect of the Affordable Care Act and wants to improve healthcare for Americans with pre-existing conditions, without expanding medicaid. 
United States President
Donald Trump – Republican Party donaldjtrump.com
Covid-19: Trump hopes to have a vaccine for the coronavirus by January, and has stated students should go back to in-person learning as soon as possible (in support of schools reopening). He has openly expressed doubts in the severity of the virus and doubts in data related to its death toll.
Abortion: Donald Trump is strictly against abortion and desires to ban all abortions nationwide. In office he has taken many actions to derail funding for Planned Parenthood and appointed judges and justices against Roe v. Wade. 
Criminal Justice Reform: He takes a "tough on crime" stance on criminal justice, but does not support any kind of anti-police notion. In his 2020 campaign Trump has expressed support for more police officers, stricter penalties for assaults on cops, and reversing reforms to end cash bail. He has publicly denied the existence of systemic racism.
Climate Change: Trump has dismissed alarm concerning climate change, and previously pulled out of the Paris Climate Agreement. He weakened Obama's bill to limit carbon emissions, however, he has demonstrated support for cleaner air and water.
Healthcare: Trump advocates for a free-market system of healthcare and wants to give citizens with pre-existing conditions more support. He believes by weakening the Affordable Care Act and Obamacare, health insurance companies will compete with each other more and lower costs.
Joe Biden – Democratic Party joebiden.com
Police reform: Biden wants to reduce the number of people incarcerated in America while also reducing crime, root out the racial, gender, and income-based disparities in the system, focus on redemption and rehabilitation in the criminal justice system, and not allow profiteering off the criminal justice system.
Abortion: Biden would like to codify Roe v. Wade into federal law and restore funding to Planned Parenthood. He no longer supports the Hyde Ammendment which bans the use of federal funds for abortion except in cases of rape, incest or life-threatening circumstances.
Climate Change: Biden plans to ensure the US achieves a 100% clean energy economy and reaches net-zero emissions by 2050, and build a stronger and more resilient nation and ensure our buildings, water, transportation, and energy infrastructure can withstand the impacts of climate change.
Covid-19: Biden wants to stop misinformation surrounding Covid-19, mount a national emergency response, protect frontline workers, minimize the spread of Covid-19, eliminate cost barriers for prevention of and care for Covid-19, pursue decisive economic measures to help hard-hit workers, families, and small businesses and to stabilize the American economy, and rally the world to confront this crisis.
Healthcare: Biden wants to protect the Affordable Care Act from these continued attacks, build on the Affordable Care Act by giving Americans more choice, reducing health care costs, and making our health care system less complex to navigate.
Jo Jorgensen – Libertarian Party jo20.com
Covid-19: Jorgensen believes that politicians holding back testing caused covid to ravage the United States. She supports basic regulations, but believes that stay at home orders and strict regulations were a blatant offense to our liberty.
Abortion: Jorgensen believes that abortion should not be controlled by the government: "keep the government out of it, no subsidies, no regulations."
Criminal Justice Reform: Jorgensen believes that decriminalizing all drugs are crucial to lowering the prison population. She also believes that all people of victimless crimes should be pardoned. She supports rehabilitation over imprisonment. Jorgensen believes that the United States is turning into a police state and she supports the defunding of federal funding from police departments. She also claimed that as president, she would end the supplying of surplus military equipment to police, no-knock warrants, and qualified immunity.
Climate Change: Jorgensen supports replacing coal and oil burning power plants with clean nuclear power and allowing off-grid use of solar power.
Healthcare: Jorgensen wants it to be more possible for doctors to start their own businesses such as pharmacies and hospitals that can challenge state owned hospitals, which promotes competition and lowers prices and increases the quality of care.
Jorgensen supports competition in the healthcare market. She wants doctors to be able to create their own pharmacies and hospitals that can challenge state hospitals 
Howie Hawkins – Green Party howiehawkins.us
Covid-19: Hawkins supports use of medicare to pay for testing and treatment. He supports the Defense Production Act, which plans the production and distribution of medical supplies and a universal test, contact trace, and quarantine program to reopen the economy. Hawkins wants adults to receive $2,000 and children to receive $500 monthly. He also supports the cancellation of rent, mortgage and utility payments.
Abortion: Howie Hawkins is pro-choice and supports providing birth control, sex education, and more social services to reduce the number of abortions.
Criminal Justice Reform: Hawkins supports federal investigations of local police misconduct, community control of the police, the legalization of marijuana, treating drug abuse as a health problem, decriminalizing the personal possession of hard drugs, drug treatment on demand, and decriminalizing sex work.
Climate Change: Hawkins supports the Ecosocialist Green New Deal, the Green Party's version of the Green New Deal. This deal supports the public ownership of planning in energy, manufacturing and transportation. It also aims to reduce carbon emissions to zero by 2030 by producing 100% clean energy by 2030. This deal proposes the ban of fracking, new fossil fuel infrastructure, and nukes. 
Healthcare: Hawkins supports medicare for all and believes that the US healthcare system is designed to create profits for a few rather than guarantee healthcare to everyone. Hawkins wants to remove corporations from healthcare and to decommodify healthcare. He wants to achieve this by providing universal healthcare.
Leave a Comment
Donate to Enloe Eagle's Eye
Your donation will support the student journalists of Enloe Magnet High School, allowing us to cover our annual website costs. We are extremely grateful for any contribution, big or small!
About the Contributors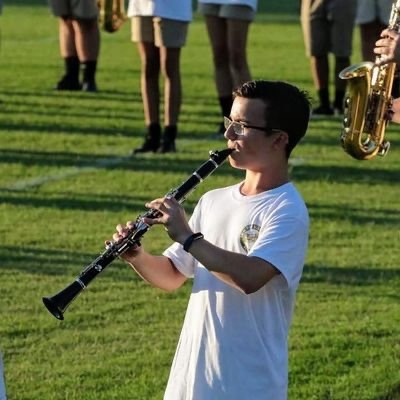 Matthew Burkhart, News Editor
(He/him)

Matthew is a senior and is very excited to be the news editor this year! He loves writing about political issues and local news. Outside of...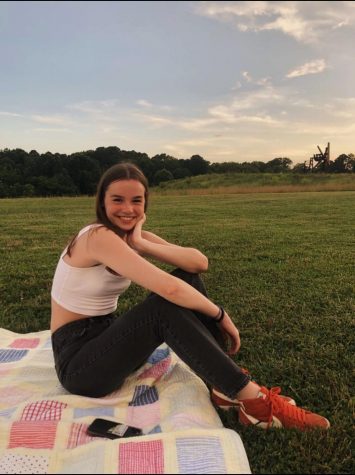 Abby Pender, Editor
Abby Pender, self-proclaimed "city girl", is trekking her way through life one bagel roll and thrift find at a time. She can often be found nae-naeing...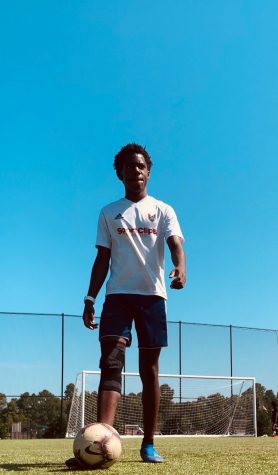 Philemon Emmanuel, Staff Writer
(He/him)

Philemon Emmanuel is a senior on the Eagle's Eye. He loves playing soccer, traveling, watching TV, and spending time with his friends and family.