Biden's First 100 Days: Has He Kept His Promises?
Today marks 100 days since the beginning of President Joe Biden's presidency, a period characterized by his handling of the many crises he inherited. Much like the majority of presidents since President Franklin Roosevelt, Biden set ambitious goals for his first 100 days in office. In these past few months, the president has given us a demonstration of what the next four years should look like under his leadership.
Being in the middle of a global pandemic, it is obvious that President Biden shifted most of his focus on containing COVID-19 within the U.S. by vaccinating the population. Perhaps the biggest promise Biden has fulfilled in this area was the passing of the American Rescue Plan, a relief bill that provided every adult with a $1,400 check, increased tax credit, extended unemployment insurance, and supported small businesses. The President also pledged to have 100 million vaccines administered by his first 100 days, a goal that was reached by March 14th. As of April 28th, 142.7 million Americans (55% of adults) have received at least one dose of a COVID vaccine, with 234.6 million vaccines being administered in total.
Another one of Biden's main focuses in his campaign dealt with improving the justice system and regulating guns. The President has fallen short of his promises with justice reform so far, as the White House Domestic Policy sector has officially ended any plans of creating a "Police Oversight Commission" that Biden spoke about during his campaign. Biden has also failed to uphold his promise to send a bill to Congress which would close background check loopholes and instituting a waiting period in the system of purchasing guns. Although Biden made statements about banning assault rifles, he has only urged Congress to write and pass bills to do so. The most impactful thing he has done in terms of gun control is that he took executive action on tracking ghost guns: illegal kits that people buy to build their own guns. He has also made an executive action for the Justice Department to publish "red flag" legislation that temporarily bans people having mental crises from purchasing guns.
Like most other democrats, Biden adopted climate justice as a key focus of his campaign this last year. During his first day in office, the President signed the United States back into the Paris Climate Agreement, halted construction of the Keystone XL Pipeline, and stopped all drilling and development in the Arctic National Wildlife Refuge in Alaska. Biden hosted a virtual climate summit on Earth Day where he pledged to cut U.S. greenhouse gas pollution in half by 2030 and urged the other 40 world leaders attending to follow in his footsteps.
In his first 100 days, the majority of Biden's executive orders have had to do with immigration policy. In these last months, the President has signed a memorandum that protects people in the DACA program from being deported, ended the Muslim travel ban, created a task force with the purpose of reuniting families separated at the Mexican border, and sent an immigration bill to Congress that offers an 8-year path to citizenship for 11 million undocumented immigrants. He has also revoked a Trump-era executive order that expanded the grounds on which someone could be deported and restored an Obama-era principle that aims to only deport those who are seen as a national security threat in its place. Although Biden has stopped the construction of the border wall, DHS Secretary Mayorkas is considering continuing construction with the purpose of filling "gaps" within the wall. Perhaps the biggest campaign promise that Biden hasn't kept is his promise to not deport anyone in his first 100 days in office. Although the number of deportations is decreasing under Biden, the United States deported 26,248 migrants just in his first month, according to United We Dream. Most of these deportations have occurred under Trump-era immigration policy, but the Biden Administration still carried them out.
In the last few months, President Biden has shown us how he approaches the world through foreign policy. So far, Biden has been tougher on China and Russia compared to his predecessor, as he has made plans to outcompete China and criticized President Xi for his treatment of Chinese Uighurs. He also called Putin a "killer," and accused Russia of interfering in the 2020 election. Biden is hoping to meet with Putin this summer to discuss Russia's increased attacks on Ukraine. The President has also shifted a lot of his attention toward Southwest Asia, as he attempts to reinstate the Iran Nuclear Deal. He also ordered airstrikes on buildings in Syria in February, which were said to have been used by Iranian-backed militias, after the same alleged militia conducted a rocket attack that killed nine people at a U.S.-led military base a week prior. Perhaps the biggest announcement Biden has made in terms of foreign policy was his announcement to withdraw all U.S. troops from Afghanistan by September 11th, the twentieth anniversary of the 9/11 terrorist attacks.
On March 31st, Biden unveiled his American Jobs Plan, a $2 trillion proposal that aims to invest in America's infrastructure over the next eight years. Actions within the American Jobs Plan include upgrading our existing infrastructure, overhauling water and electrical systems, investing in American industry, and modernizing learning facilities, which all aim to create jobs. If passed, this proposal will likely become a defining action of the Biden Administration along with the American Families Plan, a $1.8 trillion proposal introduced in April that aims to expand access to education, provide more economic security for families, and expand tax credits that benefit workers and families. The American Families Plan seeks to achieve these goals by setting up universal pre-school, providing free 2-year community college, increasing tax cuts for workers and families with children, making child care more accessible, and providing teachers with more scholarships and benefits.
100 days after his inauguration, President Biden stands at a 53.6% approval rating with a 41.7% disapproval rating, according to FiveThirtyEight. This compares to former President Donald Trump's 42% approval rating and former President Obama's 60.4% approval rating by the end of their first 100 days. Through his forgiving COVID relief, unpromising justice reform, increased handling of the climate crisis, extensive immigration reform, and decisive foreign policy, President Biden has certainly set a standard for his presidency.
Leave a Comment
Donate to Enloe Eagle's Eye
Your donation will support the student journalists of Enloe Magnet High School, allowing us to cover our annual website costs. We are extremely grateful for any contribution, big or small!
About the Contributor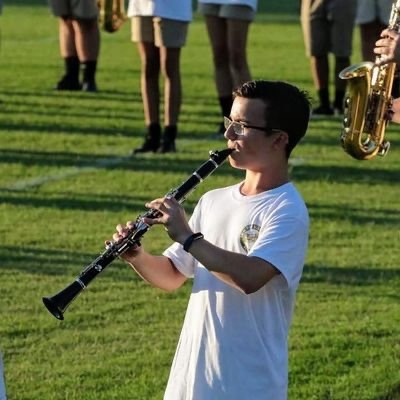 Matthew Burkhart, News Editor
(He/him)

Matthew is a senior and is very excited to be the news editor this year! He loves writing about political issues and local news. Outside of...