Puppy Bowl XVIII: A Doggone Good Game
Whether you love dogs or enjoy challenging the status quo of the Super Bowl, the Puppy Bowl has something for everyone. On Sunday, Animal Planet held the Bowl's 18th championship, continuing the tradition of having teams of shelter and rescue dogs competing for the "Lombarky" trophy, a spin on the Super Bowl's Lombardi trophy. This year's Bowl was hosted and coached by TV personality Martha Stewart and legendary rapper, Snoop Dogg, for the second year in a row. Could you even think of a better combination of hosts?
The Puppy Bowl is a three-hour-long broadcast of paw-someness, consisting of multiple events to promote the adoption of dogs and cats. The program started with "From Puppy Bowl With Love," a two-hour-long compilation of notable moments from past bowls, the Pre-Game Show, where anchors debated hot topics such as whether peanut butter should be a banned substance, and at last, the main event: the game between Team Ruff vs. Team Fluff. With 103 dogs on the roster, this is the biggest Puppy Bowl in its 18 seasons.
Team Ruff and Team Fluff have an almost two-decade-long rivalry, with Martha Stewart coaching reigning champions, Team Ruff, and Snoop Dogg coaching Team Fluff, the underdogs in this event. "I've been waiting three hundred and sixty-five days for this rematch," said Snoop.
This year's Bowl was the most inclusive yet, featuring nine special needs dogs, including Pongo, a deaf Dalmatian, Forrest, a mastiff and Cane Corso mix with one eye, and Benny, a Labradoodle who uses a wheelchair and won the vote for the most pup-ular dog in the Bowl.
Special guests of this legendary event included Sesame Street's Elmo and his dog, Tango, along with First Lady Dr. Jill Biden and Commander, the newest canine addition to the Biden family. Biden wished the audience a happy Valentine's Day, and Elmo and Tango made the coin toss, in which Team Ruff won.
The game started hot with the first touchdown being scored by Team Fluff's Linebacker, Birch, a 3-pound Chihuahua who is also the smallest player on the roster. Birch made the touchdown after picking up the ball and running with it after a flag was called on Ruff's Surf, a pomeranian, for "illegal use of paws to the face," a cat-astrophic early setback for Team Ruff. Birch then made his second touchdown, proving early on that this game wasn't going to be a walk in the park for Team Ruff. Team Ruff's luck finally came back when Ellington, a Husky mix, grabbed the ball and rushed through Fluff's defenses to make Ruff's first touchdown, but the hope didn't last long, as this was immediately met with another by Fluff's Chorizo, leaving Fluff with a paw up the end of the first quarter.
The second quarter established a strong pattern of Team Fluff scoring and Team Ruff scoring near after, staying on Fluff's tail for the entire game. In this quarter, Team Fluff's Kirby, an assistance dog in training, became a fan-favorite, as well as Team Ruff's Ted D. Bear for pushing Ruff over Fluff at the end of the quarter at a score of 31 to 28.
The Bowl featured a Kitty Halftime Show, with Sunny, a local 16-week-old kitten from Raleigh, playing in the "purr-fect beach party." Having her own feature, she is a Siamese mix from SAFE Haven for Cats and is currently up for adoption. Use this link to view the adoptable pets at the Bowl, including Sunny! 
It's clear that after some time to reflect during the halftime show, Fluff was in it to win it. Fluff's Kirby, Benny, and Chorizo scored a multitude of touchdowns and field goals, putting Fluff into a comfortable winning margin of 59 to 48.
Just when you didn't think things could get more intense, Ruff made a massive comeback in the fourth quarter, with Banjo and Odell Barkham making impressive touchdowns. Although Ruff certainly stepped up to the plate in this last quarter, their hopes were crushed by Fluff's Chorizo, who scored Fluff's ultimutt touchdown in literally the last few seconds of the game, ending the game at 73 to 69.
At the end of the day, it doesn't matter whether Fluff or Ruff won, what matters is that shelter and rescue animals like these can find loving homes.
Leave a Comment
Donate to Enloe Eagle's Eye
Your donation will support the student journalists of Enloe Magnet High School, allowing us to cover our annual website costs. We are extremely grateful for any contribution, big or small!
About the Contributor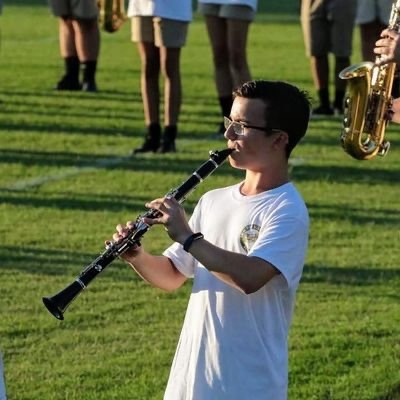 Matthew Burkhart, News Editor
(He/him)

Matthew is a senior and is very excited to be the news editor this year! He loves writing about political issues and local news. Outside of...