Enloe Arts Has Got "Magic to Do" in Pippin Musical
Every year, Enloe's theatre, tech, and music programs come together to perform a broadway-standard musical in the spring. This year, the arts program is performing Pippin, a 1972 production that tells the story of Pippin (Pepin the Hunchback), the son of Holy Roman Emperor Charlemagne, who is on a journey in search of meaning and significance in his life, through the performance of a circus troupe.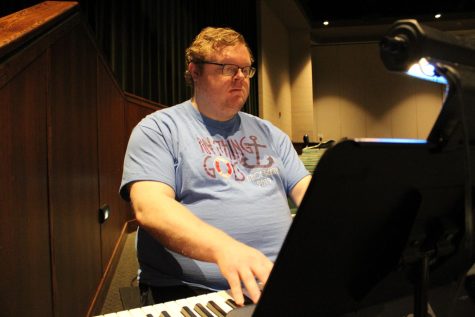 "The thing that I love about the musical that's different is that the musical is a massive collaborative project," said Ms. Thornton, Enloe's art department chair and musical director. The spring musical is an annual highlight for Enloe students, with band, orchestra, arts, acting, and technical theatre students all being involved in the production, along with their teachers. "This is our big moment to come together and showcase most of the people in our department and the big opportunity for us as teachers to collaborate. I don't get to see them as often as I would like or work with them as much as I would like, so it's nice to have that time," said Mr. Wilson, Enloe's piano and music theory teacher. Mr. Wilson plays the lead piano part and works with chorus students along with Mrs. Hallihan, the chorus director, in preparation for the musical.
Regarding the cast of the musical, Ms. Thornton expressed, "We wanted to do something that had a lot of potential for a lot of different people to be involved… historically, it has been cast very diversely, so that when our student population looked up pictures and whatnot, they could see themselves potentially in the shows."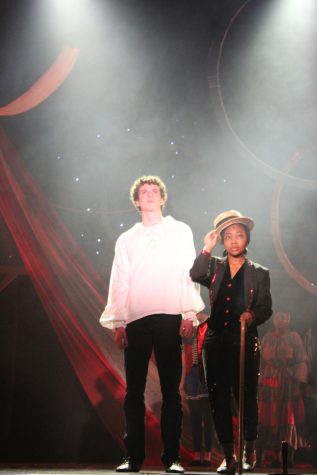 Conor Kruger, a sophomore who plays Pippin, said "Pippin is supposed to represent basically everyone who has had big aspirations and big dreams, but he's facing the adversaries that come with having those big ambitions." In his fifth year of acting, this is his first lead role in a musical. Kruger elaborated on the enjoyment he gets out of performing musicals: "Being able to channel the emotions you get from music into your acting is such a good feeling because you feel all these things and then you can put that into your physicality and your facial expressions and it's just so fun to do that."
Symoné Spencer, a senior who is playing the "Leading Player" as her fourth lead role in her seventh year of acting, explained that the Leading Player represents the world and everything and everyone that tries to pull people away from what they're trying to achieve. The Leading Player is the ringleader of the circus, who narrates Pippin's story and pressures him into making rash decisions. Spencer said that for inspiration for playing the Leading Player, she tried to embody the social pressures that she has felt on social media: "With taking my character and taking that aspect I just try to take every bad thing from social media and every negative thing that I've ever felt and put it onto Pippin."
With the story of Pippin taking place under a circus tent, the set of Pippin is a marvelous spectacle of lights, circus drums, and movable stairs, whose design is credited to Sydney Fansler, and construction overseen by Sidney Boaz, master carpenter of the technical theatre program. Despite Pippin being Enloe's first live musical in two years, Ellia Jones, the production stage manager, said "It's definitely almost like re-learning it. There's a lot of things that have been like, 'Oh no, we forgot to do this,' because it's just been a while, but we've overall done really well with staying on top of it and pulling things together."
On the importance of lighting in Pippin, Mr. Byrd, Enloe's technical theatre director said, "it helps to show the mind, the fever dream of Pippin. Whenever he's experiencing that in the beginning and then throughout the show, the lighting gets less and less dramatic to show that he's kind of coming back to reality." Mr. Byrd also highlighted the unique uses of spotlights and fog being used heavily throughout the musical, all coordinated by the lighting team which is led by Charlie Raschke, a senior.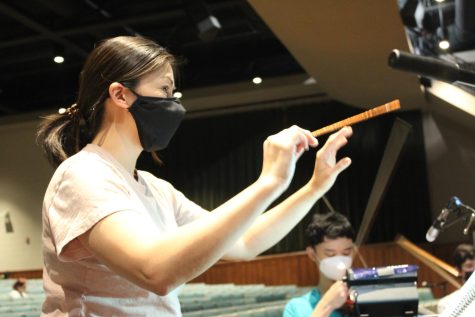 For pit orchestra students, this musical has served as an educational experience and an opportunity to learn how to play in unique environments. Margaret Jackson, a sophomore and percussionist in the pit, explained the difficulties of working in a musical theatre setting, but enjoys the experience and challenge nonetheless, "You have to always be watching the conductor and for me, specifically, because I do a lot of sound effects, I also need to be watching the actors to know when to hit the things. Like when Fastrada opens the door, I have a cue to hit triangle but I need to be watching her and Ms. Ju, so that's a little bit difficult… but I really enjoy it and I wouldn't trade it for the world."
After months of preparation, Pippin will be performed nightly from Wednesday, March 30th to Saturday, April 2nd. Showings begin at 7:00pm in the auditorium. Tickets can be bought at this link or at the door, credit card only.
"I think everyone should come out and see Pippin, you know why? Because we've got magic to do." – Mr. Byrd
Leave a Comment
Donate to Enloe Eagle's Eye
Your donation will support the student journalists of Enloe Magnet High School, allowing us to cover our annual website costs. We are extremely grateful for any contribution, big or small!
About the Contributor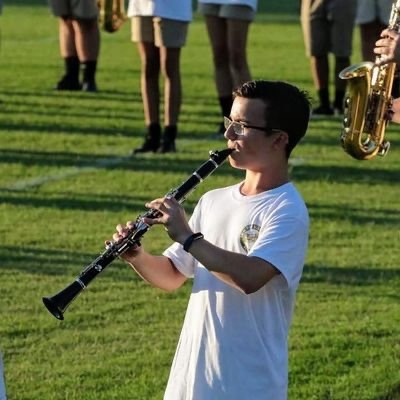 Matthew Burkhart, News Editor
(He/him)

Matthew is a senior and is very excited to be the news editor this year! He loves writing about political issues and local news. Outside of...