The New Enloe Website That's Not a Waste of Time
An Interview With the Creator of enloetime.com
Walk into any room at Enloe, and someone's got it open. Thanks to Enloe's new timekeeping solution, it's impossible NOT to know when your class is going to end. During an exclusive interview with the creator of enloetime.com, Max Steffey, Eagle's Eye writers learn just what it takes to make the clock tick.
The Founder of Enloe Time
Max Steffey is a senior at Enloe whose main hobby is "developing things and making software," including developing software for a tutoring company in Britain. "It's a large part of my life," he says. Frustrated by the homeroom schedule at the beginning of the year, he realized one day during Astronomy class, "Nobody wants to keep up [with] 15 different bell schedules that are all on different times." With his knowledge of software and about 20 hours of work, he was able to create a program on his Chromebook that tracked how much time is left of each class. For a while, it stayed as a program only on Max's laptop, until Ms. Shotwell asked if she could use the program too, inspiring him to buy the enloetime.com domain and turn the program into a publicly accessible website. "I'm just grateful that someone showed interest enough for me to feel like it'd be worth putting it out there online," Max reflects.
The Current State of Enloe Time
Shortly after the website's creation, huge numbers of students and teachers alike began discovering it. But despite having 1,500 users, not everyone is won over. "Some of my teachers are not in love with it, because people just count down their classes," Max admits, but he also points out that this would happen regardless. On the flip side, some teachers are fans — Mr. Hedgepeth, who runs Eagle Productions, even approached him with an offer to add Enloe Time to the school's official website. Unfortunately, the offer came with a condition: Max would have to remove the chat feature.
A chat on a clock website? "There's no Enloe group chat or anything," explains Max, "I think here the student body is kind of disconnected." The chat was meant to be a place for Enloe students to come together. The flaw with any anonymous chatroom, of course, is its capacity to harbor toxicity. Max laments, "There's only so much I can do. I want to be an Enloe student." After all, he's just one person, with schoolwork to keep up with — not to mention his other hobbies, including piano and yo-yo tricks. "I don't want to be the guy who sits in his basement moderating a school chat, 18 hours of the 24-hour day, and then going to sleep after eating Cheetos." Despite the unruly nature of some chatters, Max stands by his decision to implement this feature. "If you have a gripe with Enloe, it's nice to express it to other Enloe students," he explains, "I want a space for people to be able to talk freely." 
Aside from keeping up with the chat, Max also makes daily updates to the clock. He explains he originally created the program because he was "so annoyed with the bell system here because it's [inconsistent]." Max explains that the bells aren't accurate to real-time, they run relative to each other: "Every night, I take note of when the bell is ringing, and I hand tune Enloe Time."
What Does the Future of Enloe Time Look Like?
"It's a free tool, and I want it to stay free," states Max. He has no desire to profit from the site and feels that Enloe Time doesn't need official status from the school to be successful. He states that he may add an optional ad-watching button to cover the cost of the domain, but the site remains a hobby project, so features like the chat aren't going anywhere. He plans to continue adding fun seasonal updates (such as the current Halloween theme) and more modified schedules, but isn't sure what will happen to the site after he graduates. Enloe Time is a utility, and Max is happy it's been able to help so many people already: "I'm happy to have the tool for me and for everyone. And I'm just happy that so many people are enjoying using it."
"It's almost my job… the clock father of Enloe," he concludes.
You can check the time for yourself at enloetime.com.
Leave a Comment
Donate to Enloe Eagle's Eye
Your donation will support the student journalists of Enloe Magnet High School, allowing us to cover our annual website costs. We are extremely grateful for any contribution, big or small!
About the Contributors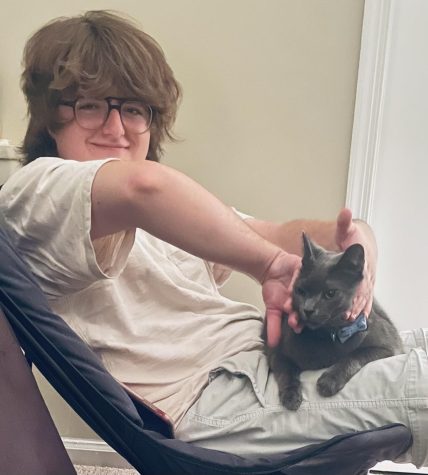 Jadon Frank, Staff Writer
(He/him)

Jadon Frank is a junior looking forward to his first year writing for the Eagle's Eye. If you can find him outside of Enloe's theatre designing...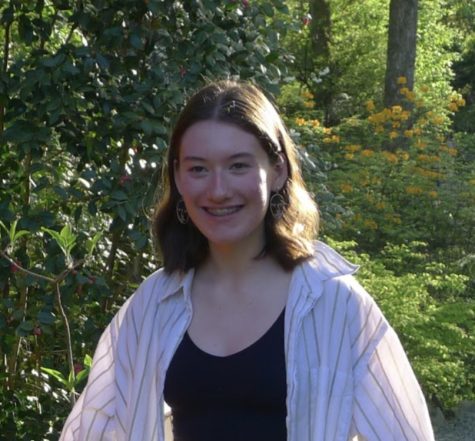 Elizabeth Sobel, Staff Writer
(She/Her)

Elizabeth is a first year staff writer on the Eagle's Eye and a junior at Enloe. She spends most of her time practicing harp, painting, and...