Triangle Area Sees Massive Growth
The Triangle Area (the metropolitan region of Raleigh and Durham) is expanding greatly. CNBC found that Raleigh-Durham was 4th on the list of the Top 10 fastest-growing cities and metro areas in the U.S. in 2022 with a GDP growth of 3.4%. This level of growth is higher than those of large cities like Dallas, Orlando, and Charlotte. 
This growth is largely attributed to the presence of science/technology-related companies, such as Cisco, IBM, and SAS, who employ a large number of white-collar workers. These workers, local or those who have moved to the area, drive economic growth within towns near the actual Research Triangle Park (RTP) campus. Cary and Morrisville, key housing providers for RTP workers, both boast median incomes of $107,463 and $100,495, respectively, according to the 2020 U.S. Census. These are well over Wake County's average of $83,567 and the national average of $64,994. 
Additionally, the area's research and intellectual prowess are boosted by the 3 major research-active colleges that make up the physical "Triangle:" Duke University, North Carolina State University, and the University of North Carolina at Chapel Hill.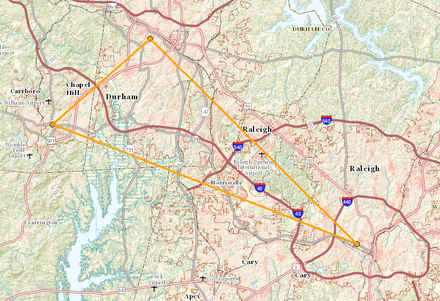 Many often think that the Research Triangle Park itself is the tri-county area; rather, it is 7,000 acres of land split between Durham and Wake Counties near Morrisville. The Research Triangle is the area of and surrounding the park itself (see map to the right). 
To learn more about the RTP area, the Eagle's Eye talked with Jan Mactal, Director of Marketing at the Research Triangle Park Foundation. RTP Foundation is a non-profit organization charged with governing the area. Within the park are a variety of programs established to build connections between it and the nearby community. 
"We have Boxyard RTP, which is a retail space made out of 40 upcycled shipping containers, and they're all locally driven. It's almost like the first step to our new chapter on RTP," says Mactal. 
The space is described by the organization as "a place where coworkers and members of the surrounding Triangle communities can meet, eat, connect and unwind inside the Park."
Effect of growth on students
One effect on students, in particular, is the promotion of STEM (Science, Technology, Engineering, and Math) education. Students of all levels, from middle school all the way to college, are incentivized to stay in-state and pursue a career in the STEM field. 
The NC 8th-grade science curriculum includes "Careers and Economic Benefits" as a learning objective as part of the Biotechnology sub-unit, a prominent career field in the area. 
Many Enloe sophomores also apply to NCSSM (North Carolina School of Science and Mathematics), a specialized high school with a focus on STEM fields. It provides college-credit opportunities and free tuition for UNC-system colleges to the school's graduates. Lexi Etienne, a former Enloe student currently enrolled in NCSSM as a junior provided perspective on the impact that attending has had on her. 
"NCSSM provides […] more support," says Etienne. "Living on campus, there's just so much more access to resources like office hours. We get to work with people outside of the school in the STEM area, and […] we're allowed to build connections and that's really going to help me in my future career."
Mactal spoke about opportunities for high schoolers in the Research Triangle Park, mentioning Frontier RTP, IBM's former campus now turned into a co-working/collaborative space with affordable leasing options.
"Frontier's campus' first floor is free to the public, meaning you can co-work with others [and] have access to free programming — so free educational networking, but more specific industry-related events," says Mactal.
Another opportunity for high schoolers is RTP180, similar to a TED Talk series.  
"It's definitely a space to get a lot of exposure by meeting folks in the industry, especially people who work in RTP," says Mactal. 
As more companies move into the area, she reflects on the foundation's work going into the future. 
Mactal says, "We are always looking ahead on how to partner up with Durham and Wake counties, how to address our growth in the triangle, and how RTP plays a role in that."
Work Cited
Fernandez, Celia. "10 U.S. Cities That Are Growing the Fastest—and New York City Isn't One of Them." CNBC, 10 Nov. 2022, www.cnbc.com/2022/11/09/fastest-growing-us-cities-kenan-institute.html.
"Research Triangle Park." Research Triangle Regional Partnership, 24 Nov. 2021, www.researchtriangle.org/counties/rtp.
Snipes, Cameron. "The List: Largest RTP Employers." www.bizjournals.com, www.bizjournals.com/triangle/news/2016/09/06/the-list-largest-rtp-employers.html#:~:text=RTP%20Employers%20%20%20%20Rank%20%20,%20%203%2C100%20%201%20more%20rows%20. Accessed 14 Dec. 2022.
"U.S. Census Bureau QuickFacts: Cary Town, North Carolina; United States." Census Bureau QuickFacts, www.census.gov/quickfacts/fact/table/carytownnorthcarolina,US/PST045221.
"U.S. Census Bureau QuickFacts: Morrisville Town, North Carolina." Census Bureau QuickFacts, www.census.gov/quickfacts/fact/table/morrisvilletownnorthcarolina/POP060210.
Leave a Comment
Donate to Enloe Eagle's Eye
Your donation will support the student journalists of Enloe Magnet High School, allowing us to cover our annual website costs. We are extremely grateful for any contribution, big or small!
About the Contributor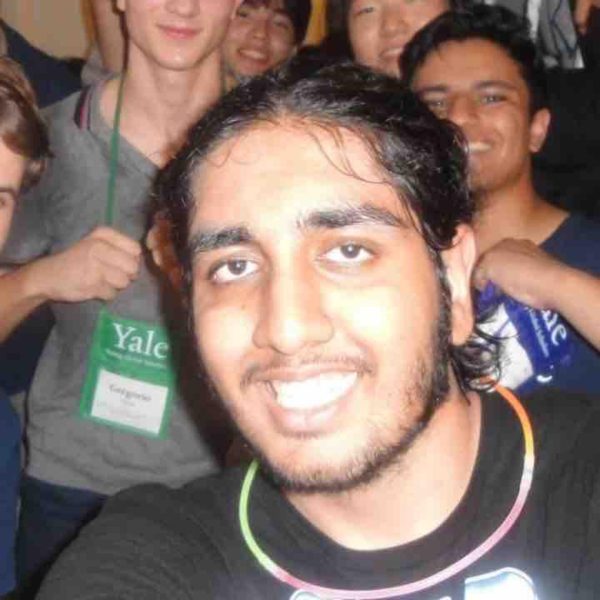 Akshat Yadav, Enloe Now Editor
(He/him)

Akshat is a senior here at Enloe. He is excited to return for his third year on the staff to work on the Eagle's Eye's newest (and best) section,...