HBCU Legacies at Enloe
HBCUs are a haven for Black students to be around and be taught by people who look like them. In the 19th century, when many colleges and universities refused to admit Black applicants, HBCUs offered them a route to higher education. There are more than 100 HBCUs in America and ten in North Carolina. I spoke to a few of Enloe's staff about their HBCU experiences and how beneficial they are for Black students.
Mrs. Jones-House, one of our Physical Education teachers, attended North Carolina Agricultural and Technical University in Greensboro, NC. She majored in sports science and fitness management with a concentration in business administration. She furthered her education at A&T and received her master's in teaching health education. A&T was her first choice, and she always intended to seek education at an HBCU. "For sports purposes, I thought about PWIs (predominantly white institutions), but I have always wanted to attend an HBCU," Jones-House says.She chose A&T because of the school's rich culture:. "I went on a tour to A&T many years ago, and I could feel the energy there. It felt like I belonged there and [there] was a connectedness."
Some advice she would offer Black high school students currently looking at or applying to college is to go where they feel would benefit them the most. "You do not want to go somewhere and not do well and risk paying back all this money. Think about your major and tuition, and not your friends." HBCUs were made for Black students to feel free and be around more individuals that look like them. This was Mrs. Jones-House primary reason for deciding to attend A&T. The influx of young students wanting to attend HBCUs right now are doing it for the culture. "They follow what their friends do and see what campuses are like on social media. They also like the swag and the gear. We call it paraphernalia."
Mr. Almanzar, our occupational course of study teacher, attended two HBCUs, Livingstone, a private Christian HBCU located in Salisbury, NC, and for graduate school, Howard University, a private college in Washington, DC. At Livingstone, he majored in English. At Howard, he received his master's in education. He was allowed to run track at other schools, but Livingstone was his first choice. Growing up in New York, Mr. Almanzar learned very little about HBCUs. "Livingstone visited my high school and I learned a lot about HBCUs so that was the route I wanted to take." Howard University is a distinguished college known for it's rich history. "I wanted to be a Howard grad because I just knew how important it was for Black people." Mr. Almanzar feels the recent spark of interest in young people attending HBCUs is that "Black people are realizing that we can educate ourselves, we don't need other institutions."
One of Enloe's assistant principals, Mr. Jackson, attended two HBCUs as well, Virginia State, and North Carolina Central University. As a first-generation college student, Mr. Jackson majored in teaching and had a master's in education and administration. His advice to students that are looking at colleges is to look at their financial aid. For college students, financial aid can be an essential factor in which universities they want to attend. "Though it may sound funny, stop trying to go so far from home that your parents can't come to visit." Spending his undergraduate years at Longwood University, he can see firsthand the difference between the HBCU experience and the PWI experience. "It's a different culture and atmosphere." The news coverage of retired football player and ex-Jackson State football coach Deion Sanders is what Mr. Jackson thinks is contributing to the heightened interest in HBCUs. "He has made this thing about HBCUs popular and cool again." Homecomings also bring interest to HBCUs, "The alumni have always been there if you go to an HBCU homecoming, it'll be people who graduated in 1940 with oxygen masks on in the rain cheering their alma mater on."
At the end of the day, you make your college experience how you choose, HBCU or not. HBCUs are a great way to learn more about your roots and be around more people that look like you or share the same experiences. If you have any questions about the HBCU experience, these teachers right at your school are an amazing resource!
Leave a Comment
Donate to Enloe Eagle's Eye
Your donation will support the student journalists of Enloe Magnet High School, allowing us to cover our annual website costs. We are extremely grateful for any contribution, big or small!
About the Contributor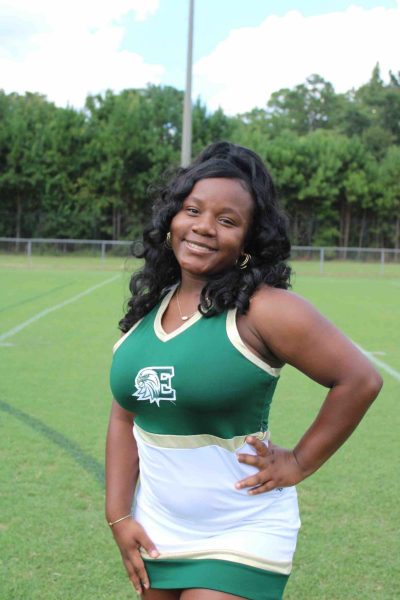 Aeiress Stancil, Arts and Entertainment Editor
(She/her)

Aeiress is a senior and was on the Eagle's Eye staff for two years. This year she will be returning as the Arts and Entertainment Editor....