StuCo Elects First-Ever Female Black Student Body President and First All-Female Big 5 in Recent History
"Smoove 17," Student Council's internal elections, saw the school's newly student-elected Executive Council internally appoint the Student Body President and other "Big 5" officers earlier in April. 
The "Big Five" officers for the 2023-2024 school year are the following: Celine Ganyo as Student Body President, Darcy Watts as Vice President for Logistics, Regan Lloyd as Vice President for Finance, Anna Cash Kiser as Vice President for Publicity, and Abby Ramsey as Vice President for Service. 
When reflecting on the bond of the group, the new officers talked about their current interactions and goals for the future. Lloyd talked about her personal connections: "All of us, I feel like we have some connection to every person [in 'Big 5']. I have known some of them since middle school, and I know Abby in particular from soccer. I have some sort of connection with everyone. I think that's really helpful to have this before entering as 'Big 5.'"
The newly elected leaders of the Student Council are excited to introduce new projects to make the Charity Ball fundraising process much more successful and better connect with the student body. One of these efforts includes considering reinstating the "community council," an initiative where homeroom representatives meet regularly with Student Council. Ganyo said she "[thinks] that we should consider reinstating that, just so that we can get more feedback from the student body." 
A main focus of Student Council's new leaders is to improve post-Charity Ball school spirit and involvement. "I think a lot of years we've noticed that we get so focused on Charity Ball, which is obviously our biggest thing, but then after that, the school spirit declines," Kiser said. She also explained that she would like to better connect with students outside of Instagram on TikTok and non-social media outlets to make student outreach more inclusive. Kiser adds that "encouraging everyone on Student Council to be active and represent school spirit would trickle out to the rest of the school."
"Being able to involve the student body, and watching people walk into the auditorium lobby on the coffee week and their faces light up because there's coffee and they're like 'let's go! I'll finally wake up!' That's one of my favorite things, and I think having that continued throughout the year, and not just that one week would be insane, awesome, crazy, movie, lit," says Lloyd. 
Get to know your "Big Five" for the 2023-2024 school year with these profiles!
Celine Ganyo
Ganyo has been serving on Student Council as a Senator since her sophomore year. She started with logistics and has stuck with it into her junior year. She has always been interested in the outreach committee and is excited to oversee it as Student Body President. Her plan as President is to increase school involvement "tenfold." She believes in general student involvement and awareness of things going on around Enloe. Outside of StuCo, she likes to spend time watching TV shows like How to Get Away with Murder and the Walking Dead, and listening to music.
Darcy Watts  
Watts is an experienced, enthusiastic member of Enloe's Student Council. Previously serving as a Sophomore and Junior advisor as well as a part of the logistics committee, she is well-versed in the "logistics lingo." As V.P. of Logistics, Watts will continue working to make the day-of operations of Charity Ball from decorations to catering to music efficient and well executed and have a "lit Charity Ball." Outside of Student Council, she likes to do art and play the piano!
Regan Lloyd
Lloyd is a member of the Enloe Women's Varsity Soccer program, Student Sustainability Alliance Officer, Student Ambassador, and now Vice President of Finance. Her deep involvement with Enloe's activities continues into Student Council where she was a member of the Finance committee and has focused on 2A wars during the Charity Ball fundraising era. Some of her goals for her position include making 2A wars "bigger and better" by motivating students to raise money through incentives like teachers doing challenges. She also loves Taylor Swift (she has Eras tour tickets), enjoys the show "Shadow and Bone," and her hot take is that pineapple on pizza is only good if there is Ham to pair with it!
Abby Ramsey
Ramsey is excited to be StuCo's Vice President of Service. She has been on Student Council for the past 3 years in advisor positions and as a part of the Service committee. One of her biggest goals for the upcoming school year is to get more people involved with the fundraising efforts of Charity Ball outside of service clubs and Student Council. Outside of Student Council, she is part of Women's Varsity Soccer and a photography and graphic design enthusiast. In her free time, you can catch her singing to herself, playing with her dog Fields, and playing Solitaire!
Anna Kiser
Kiser has been part of Student Council since her freshman year, serving in a variety of positions such as Class Vice President during her sophomore year and Executive Council during her junior year. She started off with the service committee, but during the past year, she was on the outreach committee. She is also excited to be leading the Publicity committee, where one of her goals is to encourage school spirit throughout the student body and make sure people are informed about events! Outside of school, she loves hanging out with friends, going to concerts, and spending time with her family!
Leave a Comment
Donate to Enloe Eagle's Eye
Your donation will support the student journalists of Enloe Magnet High School, allowing us to cover our annual website costs. We are extremely grateful for any contribution, big or small!
About the Contributors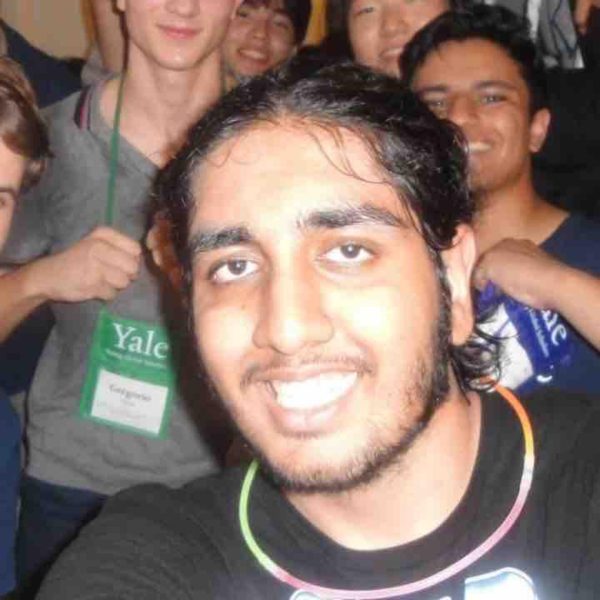 Akshat Yadav, Enloe Now Editor
(He/him)

Akshat is a senior here at Enloe. He is excited to return for his third year on the staff to work on the Eagle's Eye's newest (and best) section,...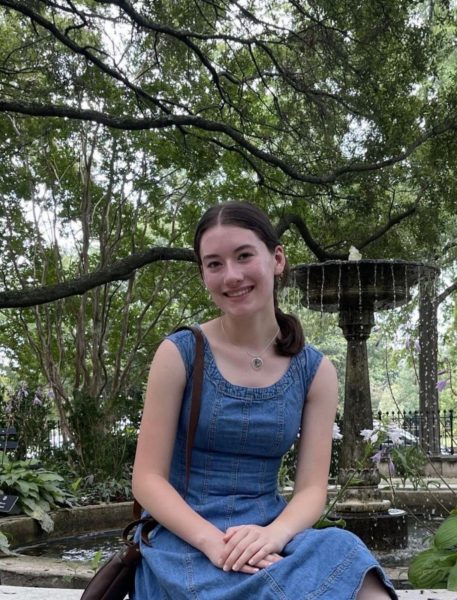 Elizabeth Sobel, News Editor
(She/her)

Elizabeth is a senior at Enloe returning to the paper as this year's News Editor! As a member of Enloe's Symphony Orchestra, she spends a...