Brazil's Presidential Runoff
The first round of voting in Brazil's presidential elections showed former left-wing former president Luiz Inacio Lula Da Silva winning a narrow 1st place victory over incumbent Jair Bolsonaro. This contrasts with the majority of opinion polls that had Lula winning a landslide majority. Lula did win the largest share of votes with 48.4% but failed to meet the 50% threshold required for a first-round victory. The 1st and 2nd place candidates, Lula and Bolsonaro, will proceed to a runoff election on October 30th. In contrast, Bolsonaro vastly outperformed his polling average with a solid 43.2%. On top of that, candidates from his Liberal Party won 19 of the 27 senate seats up for grabs this cycle, allowing them to surpass Lula's Workers Party for the largest share of seats in the Senate. 
This leaves Lula and the Workers Party with complicated results in contrast to the political comeback he was hoping to score. During his presidency, Lula enjoyed widespread popularity, with an approval rating as high as 80% at one point in his 8-year term. Lula oversaw one of Brazil's greatest periods of economic growth in the early 2000s and is credited by some for alleviating millions from extreme poverty. The man who seemed politically invincible for many years found his legacy tested when in 2014 he and his political successor Dilma Rouseff were implicated in one of the world's most infamous corruption scandals. Operação Lava Jato (Portuguese for Operation Car Wash) was an investigation into officials across all levels of the Brazilian government and involving all sides of the political spectrum. During the investigation, Lula was convicted of accepting millions in bribes from oil and construction corporations. Facing charges of corruption, money laundering, influence peddling, and obstruction of justice, Lula was sentenced to 12 years in prison. In 2021 he was released after the original charges were deemed void by a supreme court judge, however they are still subject to appeal and there are 3 separate charges he still faces.
Jair Messias Bolsonaro is the incumbent right-wing president of Brazil. He is a right-wing nationalist and member of the Brazilian Liberal party who rose to power from the populist wave surrounding the Petrobras corruption scandal. He is often nicknamed "Trump of the Tropics" for his ideological similarity to the former US president. During his term, he cut spending on Brazil's robust pension system, vastly loosened protections for the Amazon Rainforest and its indigenous residents, and severely exacerbated the Covid pandemic by casting doubt on masks and vaccines. He is also an extreme social conservative calling for abortion to be banned and for harsher law-and-order policies. In the past, he has made inflammatory statements such as that he would be "incapable of loving a homosexual son." 
One similarity to former president Trump is Bolsonaro's insistent casting of doubt on the Brazilian democratic institutions. Bolsonaro claims he will not accept electoral defeat, saying that his only options are "prison, death, or victory." He encourages his supporters to buy firearms which he has decreased restrictions on over his term, leading to the number of firearms owned in Brazil doubling. He claims that the military is on his side as well, leading to fears of a return to military dictatorship for Brazil, a harsh reality for much of the country's history. 
As the runoff on October 30th approaches, stakes are high as ever. Another Lula presidency would be a big victory for the "pink tide" movement in Latin America, which is a trend of electoral victories for leftist leaders across the continent. Another term for Bolsonaro would be a big blow to this movement and could mean big changes for social issues like abortion as well as the continued loosening of environmental protections that have happened under his presidency. The future of the Amazon rainforest is an issue that concerns everyone around the world, as it is the source of much of the oxygen we breathe. The continued destruction could have wide-reaching consequences for climate and air quality on this planet, causing many eyes to be drawn to this election. 
Works Cited
Al Jazeera. "Unpacking the Results of Brazil's Heated Presidential Election." Elections News | Al Jazeera, 3 Oct. 2022, www.aljazeera.com/news/2022/10/3/unpacking-results-brazil-presidential-election.
Editorial. "The Guardian View on Brazil's Election: Never Mind the Voters – Bolsonaro Plans to Win." The Guardian, 14 Sept. 2022, www.theguardian.com/commentisfree/2022/sep/13/the-guardian-view-on-brazils-election-never-mind-the-voters-bolsonaro-plans-to-win.
Sullivan, Zoe. "LGBTQ Brazilians on Edge After Self-described 'homophobic' Lawmaker Elected President." NBC News, 29 Oct. 2018, www.nbcnews.com/feature/nbc-out/lgbtq-brazilians-edge-after-self-described-homophobic-lawmaker-elected-president-n925726.
The Editors of Encyclopaedia Britannica. "Luiz Inacio Lula Da Silva | Biography, Facts, and Involvement With Petrobras Scandal." Encyclopedia Britannica, 23 Oct. 2022, www.britannica.com/biography/Luiz-Inacio-Lula-da-Silva.
Wallenfeldt, Jeff. "Jair Bolsonaro | Election, Party, Religion, and Facts." Encyclopedia Britannica, 3 Oct. 2022, www.britannica.com/biography/Jair-Bolsonaro.
Leave a Comment
Donate to Enloe Eagle's Eye
Your donation will support the student journalists of Enloe Magnet High School, allowing us to cover our annual website costs. We are extremely grateful for any contribution, big or small!
About the Contributor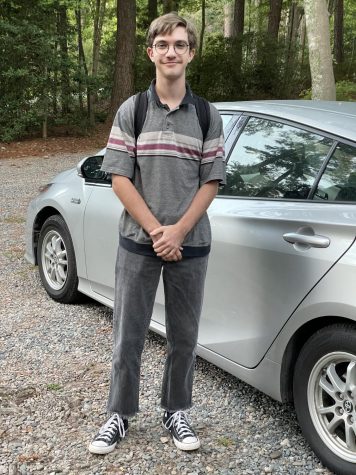 Owen Lockett, Staff Writer
(He/him)

This is Owen! He's an aspiring musician, an amateur skater, a middle child, a JBrekkie enjoyer, and a staff writer for the Eagle's Eye. Owen...