Enloe Softball: "Working Hard and Getting Better"
The last of their classes before spring break are behind them, and a green diamond shaped field is in front of them. Surrounded by lacrosse and baseball games, with an ambience of heavily compressed classic rock in the air, Enloe's softball team prepares for an assuredly hard-fought game at Cardinal Gibbons High School. An away game, Enloe's fans are fewer and further between than those of their adversaries. But as each player's name and jersey number are called out, it immediately becomes clear that their enthusiasm greatly exceeds their numbers.
New Beginnings
As the game begins, points are slow to rack up on the scoreboard, something typical of softball games. Players of each team must first size up their opponents' pitching and batting in order to score, and they are not typically well acquainted with the other players until the middle of the game.
On the practice field, Enloe's team is facing a similar struggle: this year, there is no junior varsity team, so many of the faces on the field are new to Enloe softball. With so many new players, and four captains—more than usual—they are still getting acquainted with each other, let alone their opposing team.
"Our conference doesn't field very many JV teams, and JV teams are the development teams—getting ready to play on varsity at some point," says Dennis Fields, Enloe's softball coach of more than 20 years.
The team's dynamic has been greatly impacted by its current demographics. In the absence of JV, the season has yielded an unusually large and young varsity team, with only one senior as opposed to nine freshmen. However, this does mean that younger players will gain more experience with time. It is a trade off, but also an investment in the future of Enloe's softball program. More young players means more opportunities. 
"It's exciting to get to know the new players and see how they progress throughout the season," says Alayna Hendricks, a junior, co-captain, and third baseman on the team.
Evening the Score
As Enloe scores their first run, the excitement from the players on the bench is contagious. One player climbs the fence out of unbridled joy, and cheers erupt throughout the bleachers. The team's practice is paying off.
With so many young players, training is more important than ever, especially after losing Hendricks to an ACL injury, and briefly their catcher to a shoulder dislocation early in the season. Having newer players, and more of them, also means that fewer players get to participate in each game, "so it's hard to develop players that don't have a lot of experience when there's no [room on the field] for them to play," says Ruth Rick, a junior, co-captain, and shortstop.
"We practice a lot of fielding. We practice a lot of hitting. We practice a lot of base running. We practice all the component pieces of the game. […] Some of the concepts we're talking about are not personally experienced concepts until you've played in a game and had to do that particular skill, and if you haven't had it, games are entirely different," says Fields.
Despite this, the coaches and captains are doing their best to ensure the success of the team. Coach Fields has been working with Enloe softball since his children attended the school decades ago, along with assistant coaches—currently, Coaches El and Jones. El has been teaching with Fields for over 25 years across many organizations, and has recently come out of retirement to coach the team. Jones usually coaches Enloe's JV team, but in their absence is assisting with varsity this year.
"We usually have closer to 12 [players], and we have more like 20 now. So we have more captains and more coaches to help us deal with that and manage that," says Rick.
As a result, "everyone is able to specialize in something," says Mary Garland, a sophomore and co-captain on the team.
A Year of Growth
As Gibbons packs on points in the seventh inning, Enloe is running out of ways to bring the game back. In a hopeful turn, three bases are covered by Enloe players. Staring defeat in the eye, the Eagles persevere.
"I think playing softball and then being a team captain in particular has taught me a lot about work ethic, and leading a group of people," says Rick, adding that through the leadership role as one of the captains, she has learned how to lead effectively without being overbearing.
"For me it's taught me a lot about how to connect with people and be the best teacher that I can be, and find the right way to teach different people based on their needs," says Garland.
Some of the team's favorite memories range from last year's tense 1-0 win against Sanderson to a spontaneous game of football at the last field cleanup. For Fields, he cherishes the moments when parents get to see their daughters' talent at their yearly player-parent slow-pitch game, as they remind him of his experience with his own daughters.
As they reminisce, Fields concludes with this: "The biggest thing I would like for [Eagle's Eye readers] to understand is how important it is to their classmates and the people that they see every day to show up to their games and see their hard work. I would like to invite everybody to please come to your classmates' games, because they get so much energy from that, and it allows them to show how hard they've been working." 
The Enloe-Gibbons game came to a close in a decisive 2-7 Enloe loss. But as practice continues and experience grows, Enloe softball players are anything but defeated.
"While it's been a growth year for us, it's also been a really good opportunity for me to continue to improve, and that's what it's all about," Garland concludes.
Leave a Comment
Donate to Enloe Eagle's Eye
Your donation will support the student journalists of Enloe Magnet High School, allowing us to cover our annual website costs. We are extremely grateful for any contribution, big or small!
About the Contributors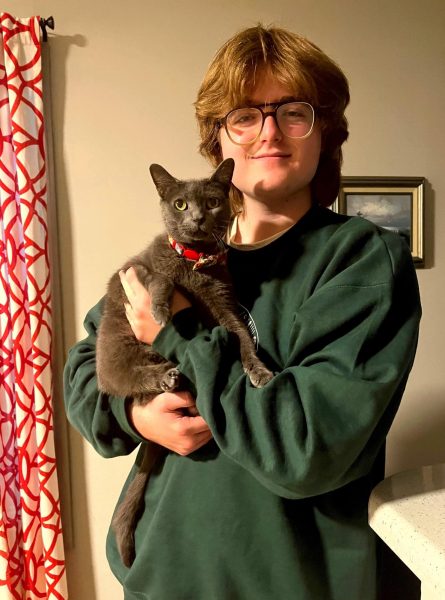 Jadon Frank, Podcast Editor
(He/him)

Jadon is a senior returning to his second year on the Eagle's Eye as Podcast Editor! You can find him working many unpaid hours as a lighting...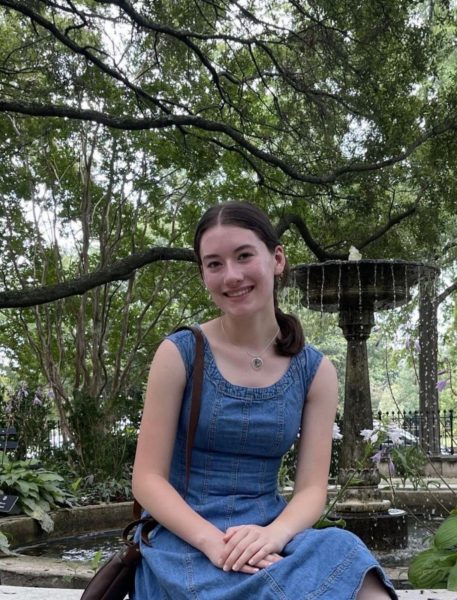 Elizabeth Sobel, News Editor
(She/her)

Elizabeth is a senior at Enloe returning to the paper as this year's News Editor! As a member of Enloe's Symphony Orchestra, she spends a...