Rex Orange County: Music and Mental Health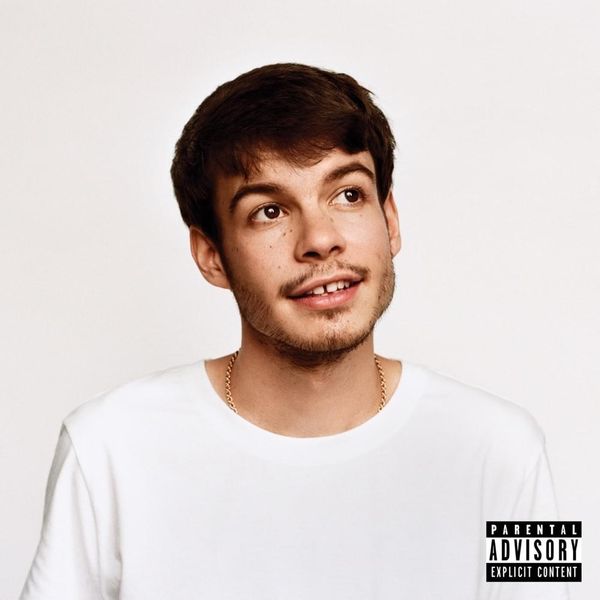 Alexander O'Connor changed my life for the first time when I was fifteen. Affectionately known as Rex Orange County, this "happy sad boy" sparked an inspiring wave for me, not only in my own songwriting endeavors, but in coming clean about my emotions. After releasing his junior album Pony on October 25th of this year, the world is slowly becoming even more aware that Rex and his music serve as a crucial bridge between fans and conversations about mental health. 
Throughout Pony, Rex explains emotional highs and lows, parallel to one's daily life. Rex took to Instagram on the day the album was dropped, saying "I'm in a good place now but the last couple years were really hard. That's why I'm crying. I am beyond happy to be out of that period of time but equally sad looking back at it." Pony symbolizes a turning point in Rex's life that brings both joy and sadness, and it should be interpreted in whatever way the listener needs to, even if that way changes. 
Though it is not explicit as to whether or not Rex has struggled with any specific mental health disorders, most of his songs are clearly odes to his battles, which no doubt make him stronger. His fans can get a small look into that mysterious side of his life through songs such as A Song About Being Sad, 4 Seasons, Happiness, and It's Not The Same Anymore. Rex's raw emotion and desire to feel has carved out a path for him unlike any other musician in this time.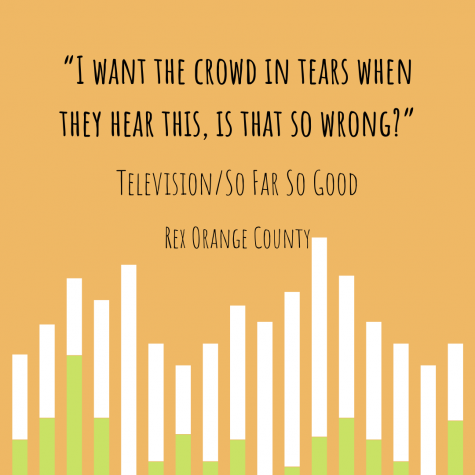 Rex's reputation as a sad creator is often what drives his fans to dive deeper into his music, but what we fail to realize is that his authenticity in fact saves the world, and perhaps the lives of teenagers across the globe. His hit song Best Friend clearly describes the wild ride of the beloved teenage years; regardless of how you are feeling, the song has one hell of a way at tugging at the heartstrings. Rex has a true talent for writing lyrics about being caught up in your own head, while laying them over bright guitar sounds, creating a blend of earthy Jazz and R&B.  
Rex's songs illustrate his shortcomings, his victories, his lovelife, and his unapologetic way of voicing his inner thoughts. It is easy to label Rex's sound as strictly sad, but what most fail to realize is that Rex sings about all of the things we are too afraid to even recognize. 
The "Broken Record" podcast, hosted by Rick Rubin, invited Rex to talk about Pony, his creating process, and his musical influences. When discussing Pony's closing tune, It's Not The Same Anymore, Rex said "I'm coming out of a bad time, and the therapy itself is the writing of it… It was really easy for me to talk honestly and be really brutal."
So far, the opening song on Pony, 10/10, has earned a #17 spot on the billboard charts, topping his notorious Loving is Easy single, where he collaborated with Benny Sings in 2017. The order in which the songs on Pony are placed is crucial to the listening experience. Rex takes us all on a journey about realizing that life is what you make of it, and when you speak your truth, you have nothing to lose. 
At the age of 17 when Rex released his first song to SoundCloud, he had no idea how he was going to change the lives of so many. For me, he changed the way in which I express what I feel, and the way I listen to vulnerable music. There is nothing wrong with Rex wanting the crowd in tears, especially when the reason for tears is simply because we feel as if, perhaps for the first time, we are not alone.
Leave a Comment
Donate to Enloe Eagle's Eye
Your donation will support the student journalists of Enloe Magnet High School, allowing us to cover our annual website costs. We are extremely grateful for any contribution, big or small!
About the Contributor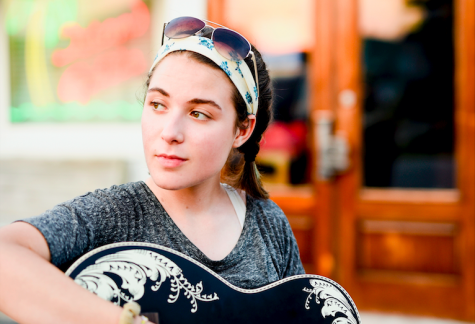 Arden Snead, Co Editor-in-Chief
Arden is one of the editors-in-chief of the Eagle's Eye. She has been playing guitar for 8 years, and she especially loves writing her own songs.