Yummy By Justin Bieber is Sacrilegious to Music as an Art Form
A Second by Second Analysis
Context:
Justin Bieber has been through so much since the release of his fourth studio album, Purpose. He's fought with two different diseases: Lyme disease and Infectious mononucleosis, gotten married, and been banned from China. China didn't even have a valid reason for banning him, they just called him "controversial" and said that "In order to maintain order in the Chinese market and purify the Chinese performance environment, it is not suitable to bring in badly behaved entertainers." That's the level of hatred Bieber has had directed at him over the course of his career.
It's been 5 years since the release of Purpose, and one would assume that Bieber has taken the time to develop a new and unique sound, reflect on his career and the new developments in his life, and be able to deliver a stunning comeback single.
Instead, we got this.
Second-by-Second Reaction:
0:00-0:30:
We burst into laughter at the 20 second mark, so much so that we decided to change location so as not to be a disturbance to any learning environments.
It makes love unappealing. There are more important things to care about than Justin Bieber's sex life. The man has found some way to make sex unattractive.
0:30-1:00:
It's professional in the worst way possible. Arul felt he needed to take a shower, right then and there. We are both baffled that this song went through writing, recording, and production and no one caught that it was absolutely abhorrent. Knowing pop production it probably took months to make but it sounds as if a sex-starved seventh grader wrote a love ballad to his fleshlight.
1:00-1:30:
We were both waiting for it to be over. This makes Arul reconsider his core ideal that pop music has vastly improved now in terms of sincerity and ambition upon comparison to the late '90s and early 2000's.
1:30-2:00:
At this point Arul felt the need to get some water. We both took a deep breath and start the song. And apparently that was not enough.
Why are the words "Get litty" in this song more than once? At this point, we've reconsidered the entire article. Oishii contemplates throwing herself off the top of the atrium with no care for Arul's left airpod.
2:00-2:30:
Arul slammed his head into a wall as 25-year-old Justin Bieber's voice cracks on the word "face". Bieber plugs himself obnoxiously."Drew house slippers on with a smile on my face,"(Bieber 2019). First of all, why would you need slippers for merch? Second of all, put on some shoes. Hailey deserves better.
2:30-3:00:
Musical structure is being ripped at the seams by one Justin Bieber. The bridge to "Yummy" groundbreakingly adds positively nothing to his point that she indeed, has that yummy. We honestly believe there cannot be anything worse in the Hot 100 this decade.
3:00-3:30:
It is offensive how many times Bieber uttered the word "babe". Our highlight of the song was the last ten seconds of silence. Musical genius.
Arul ends in an existential crisis. We both have a new lease on life in the most utterly terrible way. We are free of this satanic hymnal but we are definitely traumatized by the experience of having listened to the song in full more than one time.
Final Thoughts:
No amount of lo-fi will cover up the complete blasphemy our ears have just witnessed. Nothing has made us want to dry heave more than the 3 minute 30 second terror that is "Yummy". We are completely scarred. Full of awkward phrasing, Bieber has presented us with lines such as "Yummy-yum", "Get litty, babe", and "Rollin' eyes back in my head/ Make my toes curl, yea, yea"(Bieber 2019), just to name a few. Throughout the song, he shows no depth in dynamic. He drowns his voice out in autotune in order to fit the new genre he's tragically aiming for and contaminating, R&B. We here at the Eagle's Eye are extremely appalled at the positive review Rolling Stone gave this atrocious horny lullaby.
Bieber's behavior surrounding this song gets more and more uncomfortably funny by the minute. On Twitter, he wrote "@RoddyRicchh You had to go and make a banger smh! Haha ur the man!! […] congrats on your first #1!!" (Bieber 2019) while retweeting his #2 placing on the Hot 100 by Billboard. He also spends most of his time on Twitter blatantly plugging himself. Yummy's premise is based off his happy marriage and sex life with his new wife, Hailey Bieber, yet Bieber and his marketing team deemed it an appropriate choice to advertise his new single by posting multiple photos of babies with the hashtag, "#yummy". These babies pose the question Bieber posed to once in a past song, "What Do You Mean?". They have no correlation to the music video either, which was not a masterpiece, to say the least; and is interpreted as infant cannibalism, on Bieber's part.
The video representation of "Yummy" opens on Justin repping his own brand "drew"and plaid dress pants walking into a fancy restaurant using the service entrance while children play in a string quartet behind him. Odd that he would have those instruments be present in the video and not the music when it definitely would have improved upon his Soundcloud backtrack of an instrumental. He continues through the video making facial expressions directly at the camera you would expect from a creepy uncle who's hitting his midlife crisis while posing with pepto-bismol-pink jello and peas. Kind of a disgusting decision for a song called "Yummy". 
Bieber claims he's heading his new music toward a "R&Bieber" direction, though he doesn't seem to grasp the concept of any intelligent lyricism, singing the words "yeah", "babe", "yum",and "yummy" for 50% of the song. With a total of 5 song writers on this track, including Poo Bear and Bieber himself, all we have to say is "Do better".
Calling it an ode to his wife, we send our deepest apologies out to Hailey Bieber.
Leave a Comment
Donate to Enloe Eagle's Eye
Your donation will support the student journalists of Enloe Magnet High School, allowing us to cover our annual website costs. We are extremely grateful for any contribution, big or small!
About the Contributors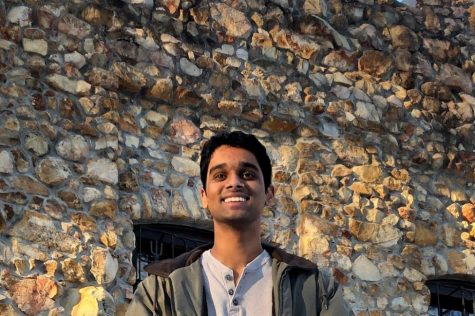 Arul Gundam, News Editor
An avid cricket fan, Arul balances out his schedule between Kanye homages and Kelly K references. According to his co-editor, Joey Marmaud, he is one of...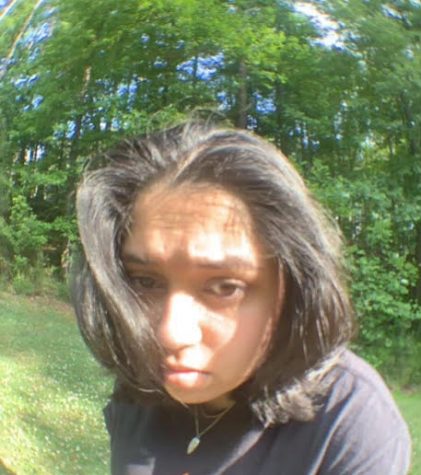 Oishii Basu, Arts & Entertainment Editor
(She/her)

A. Oishii Basu is the A&E editor on the Eagle's Eye. Outside of Newspaper, she enjoys making art, curating playlists and hanging out with...