"SICK!": How Earl Sweatshirt Reinvents Himself and His Sound
There really is no one quite like Earl Sweatshirt. Maybe it's his personal, but (often crushingly) engaging lyrics. It could be his dynamic and poetry-like flow or his experimental production. It might even be his refusal to commit to a signature sound that keeps listeners always wanting more. But whatever it is that makes his music so captivating, he continues to cement himself as one of the most compelling and versatile rappers of the modern scene. And his album out this past January, SICK!, is no exception.  
Though this album certainly works without context, it is all the more interesting to consider Earl's past works. In his earlier releases, like 2015's single, "Solace," or especially what many consider to be his magnum opus* 2018's pointedly named Some Rap Songs Earl explores themes of mental health. In an almost painfully honest fashion, he details his struggles with addiction, depression, and self-loathing. This comes to a pinnacle in his aforementioned 2018 album, which is an overwhelmingly personal and dark listen that leaves you feeling nothing more than empty. His newest album, on the other hand, is almost a sequel. Earl is in remission. He isn't "cured," and he isn't free of his problems. But things like his new fatherhood, and his reconnection with his roots have given his life meaning. Purpose. To see his recovery play out over this 24-minute album is a revitalizing experience. 
The Chicago rapper's reunification with his roots and family shines throughout this record. His influences from his late father, a poet, play clearly in his flow, and his self-reflective one-liners ("With every triplet of trips around the sun/Some of the sludge get thicker", track 6, 'Lye'). You can also hear his uncle's impact on him as a jazz musician come to fruition plenty of times throughout the tracklist. The glassy guitars on Fire in the Hole, the sharp horns on Lye, and the slick piano of Tabula Rasa jump out at you. The bottom line is, Earl provides yet another engaging listen in his 5th album, experimenting with new sounds, themes, and influences.
Sick! continues Earl's pattern of breaking his own boundaries, so to speak. He still has his classic drawl on songs like the title track, "Sick", with long drawn out bars and an almost bored and monotone-sounding style of rapping. But he brings a more hard-hitting kick with this album in tracks like "2010", and "Titanic". While still dealing with personal topics, these tracks incorporate simple and more traditional trap beats that can't help but grab your attention. This kind of accessibility and happy listening is much less common in previous albums. No Earl project is like the last, and his 2022 release once more explores fresh territory. 
Like any project, however, this album is not without flaws. Though by no means a disappointing experience, it slightly lacks the "wow" factor of an album like Some Rap Songs. The artist is at an in-between point in his life; he isn't in a concrete state of being. His life is finally moving forward again and he's seeing where it will take him. And while this is all very refreshing, you come away not completely knowing what to feel. Earl himself isn't confident in his own emotions, so you don't deeply sympathize with him, but because it's still a transition period for the rapper, you don't feel clear happiness either. This is more an interactive listen than an emotional one, which sets a clear divide between Sick!, and albums of the past. 
Earl Sweatshirt's 2022 album Sick! delivers on the intuitive, uncompromising, and versatile sound we've come to expect from the artist. While slightly lacking in forthright emotional messaging, prevalent themes like recovery and new beginnings play heavily throughout the project. The sometimes jazzy and dreamy, other times blunt and solid backing tracks it offers stay in your head long after the last song fades out. This release gives a hip-hop listener what they want; engaging subject matter, impactful lyrics that don't sacrifice good sound, and exploration of growing realms of art. This release is a memorably invigorating addition to Earl's discography, and I regard it as another gem in an already stellar lineup.
Magnum opus* – A large and important work of art, music, or literature, especially one regarded as the most important work of an artist or writer.
Leave a Comment
Donate to Enloe Eagle's Eye
Your donation will support the student journalists of Enloe Magnet High School, allowing us to cover our annual website costs. We are extremely grateful for any contribution, big or small!
About the Contributor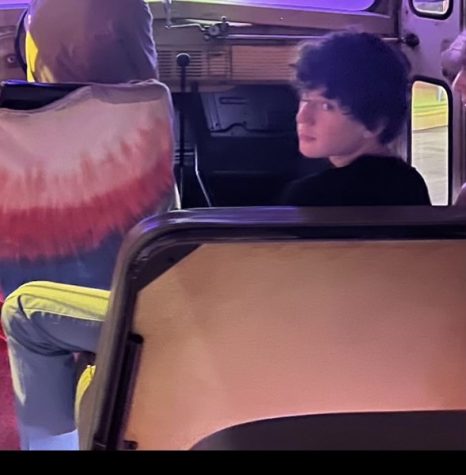 Louis Huler, Staff Writer
(He/him)

Louis Huler is a senior staff writer and captain of the track team. He enjoys spending time with friends, Listening to music, and growing his...