The Enduring Influence of MF DOOM
With the passing of Daniel Dumile on October 31st, 2020, the hip-hop world lost one of the all-time greats. Under the stage name MF DOOM, Dumile nearly single-handedly created a new wave of left-field artists and changed the way we think about production, all without ever taking off his signature mask. This kind of publicity and influence from a faceless man is no stunt, either. The advanced rhyme schemes, complex production, and challenging of the traditional ideas of what a song had to consist of that defined the rapper's career are not easily forgotten. Add that with his influence of countless big-name modern artists, and his absence will be very noticed. With the second anniversary of his death this October, it's obvious the ripples DOOM created in his time here are still forming waves to this day. 
Though Dumile has reached legendary status because of his signature flow and dramatic worldplay, possibly the most important element of his music was his production. His creativity dazzled the ears of listeners in his backing tracks, pioneering a wave of sound that would go on to influence some of the biggest artists of the following decades. As he began to find his sound in the late 90's and early 2000's, his production featured 70's/80's soul and pop samples put over a hard-hitting beat and mixed with his signature comic book-esque aesthetic. Modern artists, most notably ones like Childish Gambino and Tyler, The Creator, have openly acknowledged being influenced by it, and you can certainly hear it in their music. Dozens of artists in the modern age have made careers out of old soul samples, but DOOM made it an art form long before the greats of today took over. Take a song like "Rhymes like Dimes" from his '99 project, Operation Doomsday. DOOM samples the song "One Hundred Ways", by James Ingram. This song would be somewhat well known to those who grew up on 80's R&B, but through his manipulation it becomes unrecognizable. DOOM takes a short snippet of a keyboard solo midway through the song, and turns it into a symphony, layering the drums and horns over it, then looping it back into hip-hop bliss. Throughout the song, the beat momentarily cuts out, allowing him to glide over the silence before the beat crashes back in like a wave. The push and pull of his style of music have made his sound solely his own, and yet at the same time paved the way for a generation of new artists. 
Of course, It's impossible to mention MF DOOM without discussing what's most important about being a rapper- his rapping ability. Dumile created a style that was purely his own; he rapped over advanced rhyme schemes about everything and nothing in particular. Though many of his songs certainly had themes, they were generally a collection of thoughts about various subjects put to music. His lyrics were always coherent, but you'd often hear a complete switch to a different subject from line to line. Listening to his music almost feels as though he tried to cram every thought and idea he possibly could into every song, packing them until they burst with subject matter. Not only is this style fascinating, but more than 20 years after his debut, no one but DOOM has found success with it. And remains his enduring legacy- while being one of the most influential artists that inspired countless others to pick up the mic, at the same time he created an aesthetic and style that was purely his own, and has yet to be recreated.
Two years after his death, MF DOOM remains a staple of the hip-hop universe, and his legacy is carried on every day through other artists, hearing his production and writing and deciding to pick up the pen. 
Leave a Comment
Donate to Enloe Eagle's Eye
Your donation will support the student journalists of Enloe Magnet High School, allowing us to cover our annual website costs. We are extremely grateful for any contribution, big or small!
About the Contributor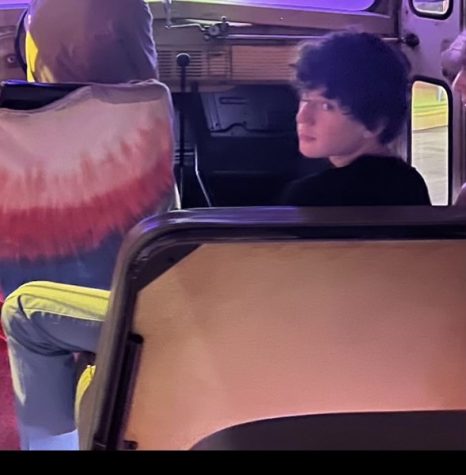 Louis Huler, Staff Writer
(He/him)

Louis Huler is a senior staff writer and captain of the track team. He enjoys spending time with friends, Listening to music, and growing his...