Featuring: Enloe Visual Arts
Enloe High School has one of the best Arts programs in the state, with yearly awards in Music, Theatre, Dance, and more; however, one sector of the Arts Department that doesn't receive nearly as much recognition as it should is the visual arts. Unlike other arts programs at Enloe, the visual arts do not participate in department-wide competitions, preventing students from being awarded for their creativity, and they undoubtedly deserve to be recognized for their amazing talents beyond having their works displayed in the hallways. 
An amazing aspect of the visual arts is the community of kindred spirits, all of whom share a love for expressing one's thoughts through pencil and paper, or any of the several mediums they can choose from. Ms. Alexander, who teaches Advanced Art I Honors and AP Art History, mentioned her favorite project being one she calls "Dynamic Diptychs." She described the project as follows: "'Diptych' is a two panel painting. So, I had the students make two individual pieces that somehow tell a story or a narrative, [it] could be like 'cause and effect' […] I had a student do a piece about the struggles of being like a teenager and social media, and how that affects them. So, they're creating their sustained investigation or topic and building a piece from that." Alexander mentioned how she likes how the Dynamic Diptychs projects help students with "building relationships that are comfortable [and] to make pieces that are more maybe on the side of them being more vulnerable or just more emotional." She added that having her students make art from topics they touch on in other classes, such as History or English, has been fun to observe. 
"
There is no must in art because art is free.
— Wassily Kandinsky, painter
Beyond expressing oneself through art, another aspect of these classes that students experience is growth over the course of the year, which can be truly refreshing to watch. Ms. Mann, who teaches Visual Arts Beginning and AP Design, described, "I feel like my favorite project tends to be our last painting project because you see the culmination of skills and the building of skills and you see a confidence come out from students that they don't have early on." The project she described is painting a gift-wrapped present. Mann mentioned how she is able to see how students took everything they learned over the course of the year, such as mixing colors, mastering value, or working on brush techniques, and used that knowledge to create something completely unique and beautiful. 
Danny Nowak, a senior who has taken Magnet Drawing and Painting, Advanced Studio I, and AP Art History explained how the art classes provide a nice environment to relax in, away from his primary coursework. He said that his favorite project over all his years in Art was drawing a self-portrait: "I didn't think I would be able to do it at all because I had never really done a self portrait, and I don't really like to draw people, normally. But, Ms. Alexander kind of taught us in a simple way how to do it and it wasn't actually too bad. And, I don't know, I proved to myself that I could do it."
In art, students can capture their "voice" without ever having to speak aloud. They can allow memories to live on forever, and transform dreams into a reality. It can allow students to find refuge from adversity, to allow a safe haven in a world between the strokes of a brush. Students from all walks of life can find joy in creating something spectacular, and the community of it all is effervescent. When asked what her favorite part about teaching art was, Ms. Alexander answered, "Being able to be a space for people to just be themselves, whether that's making art or just talking." And Ms. Mann added, "Enloe truly has the best students around. I love building relationships with them and getting to know what their passions are. I think the art teacher […] comes secondary."
Leave a Comment
Donate to Enloe Eagle's Eye
Your donation will support the student journalists of Enloe Magnet High School, allowing us to cover our annual website costs. We are extremely grateful for any contribution, big or small!
About the Contributor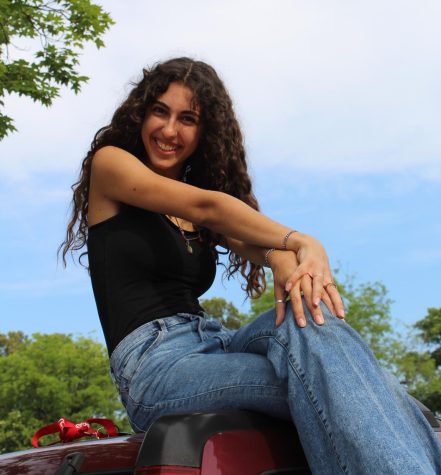 Dae Borg, Executive Editor
(She/her)

Dae Borg is a senior who has a love for the Earth, wildlife, the arts, and meeting new people. She enjoys writing about global environmental...