Eagles Chance to Soar Virtually
Enloe Esports, born anew from the ashes of the Gamer Club, bigger and brighter, and with a noble cause.
If you haven't heard of the new Enloe Esports club you're not alone. Actually if you haven't heard of Esports at all you are still far from the only one. not alone. One thing you have probably done though is played some sort of video game. Well then you qualify to be in Esports club, congratulations! 
That is all it takes, and that not because it is a small club by any means, with over 150 members in the online Discord and Mr. LeBlanc's room being filled to the brim every other Friday, calling the club anything but one of the largest clubs at our school would not do it justice. This astounding turnout is not because Enloe is just bursting with future pros with a mouse and keyboard, but because people just want to have fun. 
The inclusive nature of the club comes from the top down, with it being advertised for both casual players seeking friends to squad up with on occasion and scholars seeking scholarships and tournament wins alike. With the large population of the Discord server and the lengthy list of chat rooms designated for every currently popular game, there is hardly a time when one can not find someone to hop on and game with. This is not to take away from the competitive side of things in any way, multiple area leaders in games like Super Smash Bros. Ultimate and Overwatch are a part of the club and ensure that the competitive scene runs like a dream. This means booking tournaments, getting coaches from the club itself, getting coordinator positions from the club, and everything else that comes logistically with organizing a large group of people to compete all at once.
What makes Enloe Esports unique from other teams in the area is not their win rate or their server size, but what the clubs mission is outside of the virtual world. President and Founder Manav Majumdar started the club in the first place to bring players together as more than just fellow teammates, but as brothers and sisters. He felt that there was not just a need for the coordination of all these people to participate in tournaments, but also to come together under one common identity. He said that he is looking to not just promote a club which he founded, but to change the stigma around gamers completely.
A big problem with starting a club like this one is this negative disposition towards the gaming community, and Manav had to experience this firsthand. There is an incredible base of players who are willing to support such an organization, but being proud of this identity is difficult for many, and it is not just in their heads. The fact is that those who enjoy entertainment in this form are often seen as being socially inept or less valid for spending their time this way all thanks to an outdated mindset regarding Esports as less of a sport than any physical endeavor. In reality the incredible training and work players put in to becoming the best at one game or another is very comparable to that of what is widely considered a professional athlete, and they are able to pull in revenue in the same way. Millions watch professional Esports from a local to an international level, and millions are made off of this form of entertainment, so why do these negative ideas endure?
Right now the answer to that question may not be totally clear, but what we do know is what the right direction is, and Enloe Esports is doing their best to progress in that direction as quickly as possible. From the large net they cast collecting many players in many different social groups to looking for volunteer opportunities to participate in and have a positive impact on the community, there is great promise in this group of young people.
If you would like to be a big part of enacting the change the Esports club seeks, and you just want to have a good time, pop in for a Friday meeting, follow Enloe Esports on Twitter or Instagram, or even run for a board position. Majundhar emphasizes a search for sponsorship and manpower devoted to publicity and logistics alone, saying that the same skills gained from being in such positions translates to the real world, making what you gain from a board position not just a leg up on your college applications.
As the posters say, "Esports. Nothing Compares."
Signing off on another case of hidden club gems, Cole Headley.
Leave a Comment
Donate to Enloe Eagle's Eye
Your donation will support the student journalists of Enloe Magnet High School, allowing us to cover our annual website costs. We are extremely grateful for any contribution, big or small!
About the Contributor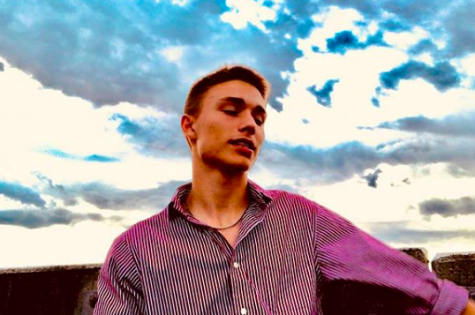 Cole Headley, Staff Writer
A very busy high schooler, Cole has a job, attends JROTC practice daily, and plays soccer in the spring. He is passionate about writing and photography...