College Board Is Administering New Exams This AP Testing Season
Based on popular demand, College Board has made the decision to administer a few new exams this AP testing season, which were inspired by Enloe High School's culture. Yes, many of you are maybe thinking "Seriously, they tell us now?" Yes, yes they did. But, on the bright side, according to the College Board CEO David Coleman, "these exams will totally not be a waste of time." We can trust him, I think. 
The following exams are being introduced for the 2022-23 AP exam season:
AP Lunch on May 1 at 8 AM:

This might be a common Enloe joke, but College Board has taken it seriously. This exam will help you earn two lunch credits for any college you attend, so you won't need to worry about taking a break in between classes! The format will include 150 multiple choice questions and 10 free response questions about the lunch period. The questions can ask about anything ranging from where you sit to what you gossip about during the 35 minute period. A free response question could also test you on how fast you can eat your lunch in 35 minutes, so work on your speed-eating skills! Enloe doesn't offer this class

yet

, but if you're interested in taking this exam, there were a few late fees added to the original $90, so the fee is only $900 now! 
AP Nesting Day on May 12 at 12 PM:

We, as high school students, specialize in the art of procrastination. Which is why Enloe thought of the brilliant idea of having a Nesting Day for every class during the last week before each quarter ends. This exam won't get you out of a single class in college, it's just meant for you to drive all the way to the Townebank Center at NC State University to finish some missing assignments. It will be a relatively short test with only 5 multiple choice questions and 1 free response question. The questions will ask about why you're so behind on school work and for the rest of the time, you have to work on missing assignments. Even if it is a short exam, you can't leave early. You have to wait until Every. Single. Person. is done with their missing assignments. Have fun! There is a fee of only $5 for this exam, because according to College Board, "those [redacted] wouldn't skip out on the opportunity to take

this

exam." 

AP Instagram Account-ing on May 9 at 12 PM:

At Enloe, we specialize in creating various Instagram accounts for random things, which is why College Board took our strengths into consideration and made this AP exam. This exam will help you get out of the "socialization" aspect of college, because it's basically pointless. This exam is formatted with 200 multiple choice questions and 1 free response question about the various Instagram accounts already in existence as well as about future accounts. The fee for this exam is only $4,000, which is equivalent to a semester's tuition at NC State. College Board says, "it's a bang for [their] buck, [they're] practically set up to get 5s on this exam! Everyone is already studying for this exam because those [redacted] are always on Instagram anyway." 
We know that AP exam season can be stressful with the exams you're already signed up for. But, make sure you stress yourself out even more with these new exams. Stress builds character! If you're interested in taking any of these exams, please reach out to [email protected] to register. 
Leave a Comment
Donate to Enloe Eagle's Eye
Your donation will support the student journalists of Enloe Magnet High School, allowing us to cover our annual website costs. We are extremely grateful for any contribution, big or small!
About the Contributor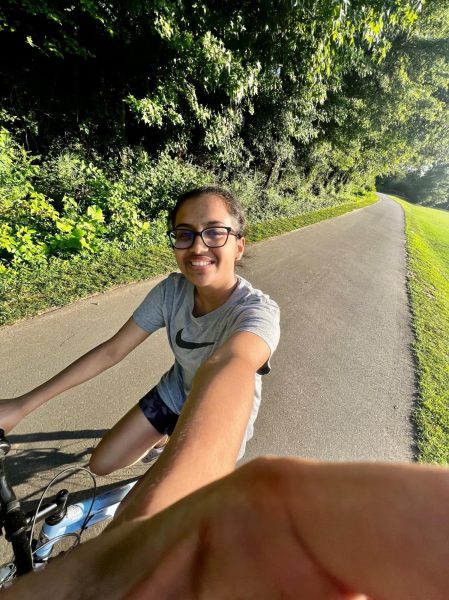 Praghna Hemadri, Executive Editor
(She/her)

Praghna is a senior who is pumped to return to Eagle's Eye as an Executive Editor! She's planning on pursuing a degree in chemistry in...