Kanye Wins 2020 Election By Landslide Vote
After months of campaigning and hard work, rapper and Christian entrepreneur, Kanye West of the Birthday Party won the United States Presidential Election by a historical landslide victory. His campaign managed to win 535 out of 538 electors in the electoral college, with a surprising victory in Alaska for write-in candidate President Justin Trudeau, though the qualifications of his eligibility remain debated due to his current state as President of Canada.   Kanye is also making history for being the first non-lizard person to win the presidency. Ever since the founding of America our government has been ruled by lizard people from deep underground. Kanye's campaign made it clear that he wanted to challenge the status quo of the demonic Lizard people and give control back to everyday people.
The Eagles Eye reached out to presidential candidates Donald Trump and Joe Biden for their response to West's victory.
"Kanye is a great guy, I think he'll do a huge amount for America. Congratulations on the win, YE 2020!" says former US President Donald Trump.
"Who's Kanye?" replied Biden.
The Trump campaign claimed to have received a call from the new first lady Kim Kardashian about the possibility of a position for Trump in the West administration as the new Press Secretary. This would be significant as it would allow Trump to fulfill his dream of harassing "fake news" reporters for another four years. 
In Kanye's victory speech, he tells the Country he is excited for the next four years, and says he's ready to make a lot of changes across the country.
"America, it's time we take this country back from the evil doings of the lizard folk, restore our people's faith in YEEZUS, the lord almighty, and ask him to rain down upon the nation free cash and YEEZYs." says West. 
Upon request for further comment West replied to a reporter, "Poopy-di scoop, scoop-diddy-whoop, whoop-di-scoop-di-poop, poop-di-scoopty, scoopty-whoop, whoopity-scoop, whoop-poop, poop-diddy, whoop-scoop poop, poop, scoop-diddy-whoop, whoop-diddy-scoop, whoop-diddy-scoop, poop."
Kanye's senior advisor John Boyd tells the Eagle's Eye, "To be honest I thought this was a joke. I guess America was just tired of these other clowns. YE 2020!" 
"This is my first time voting and I'm proud to have cast my ballot for YE." says John Smith, a 19 year old Kanye voter. "I think he's really gonna make some change for everyday Americans like myself, I mean, I know for a fact I could use a pair of YEEZYs right about now." 
Now that the US is going to be under Kanye's command for four years, the public should gain an understanding of Kanye's platform. Kanye wants to strengthen this country's toiletry industry by replacing every toilet with an authentic grammy award, so we can presume this will bring a huge amount of change to the lives of everyday Americans.  Kanye also supports socialized distribution of YEEZYs, his signature shoes produced by Adidas. 
West has already gained allies in Congress from both sides of the aisle. Last night, Independent Senator Bernie Sanders voiced his support for YE. "Kanye and I have got a lot in common, and we are gonna transform this country to guarantee justice for working Americans." the Senator yelled. "And I gotta say it's good to be working alongside a fellow non-lizard." 
Along with Senator Sanders, Republican Senator Lindsey Graham also voiced his support for YE. "This is a fella who really cares about Christian values," said Lindsey at his senatorial victory event earlier tonight. He then said, "Who am I kidding, I just gotta get me a pair of them YEEZYs!" just before eating a large order of flies at his banquet. 
We don't know what kind of change a Kanye presidency will bring, but what we do know is that it's gonna be a wild ride! 
BREAKING: President elect West announces that he will be abolishing the United States as his first act as president. 
Leave a Comment
Donate to Enloe Eagle's Eye
Your donation will support the student journalists of Enloe Magnet High School, allowing us to cover our annual website costs. We are extremely grateful for any contribution, big or small!
About the Contributors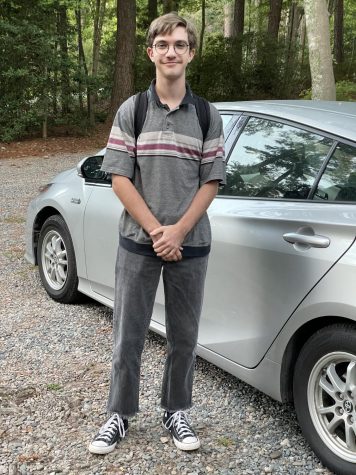 Owen Lockett, Staff Writer
(He/him)

This is Owen! He's an aspiring musician, an amateur skater, a middle child, a JBrekkie enjoyer, and a staff writer for the Eagle's Eye. Owen...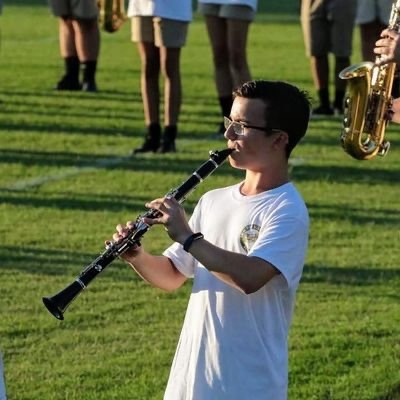 Matthew Burkhart, News Editor
(He/him)

Matthew is a senior and is very excited to be the news editor this year! He loves writing about political issues and local news. Outside of...